Who is eligible for the BVI crypto license?
What requirements do you need to meet to obtain a BVI crypto permit?
BVI is a desirable jurisdiction for crypto business. The government recognizes the importance of this area, so it has developed a program to control and permit companies whose activities are related to crypto. Since February, new legislation has been introduced regulating firms' activities providing services related to virtual currency. We want to review the process of receiving a BVI crypto license and discuss the benefits of such a solution.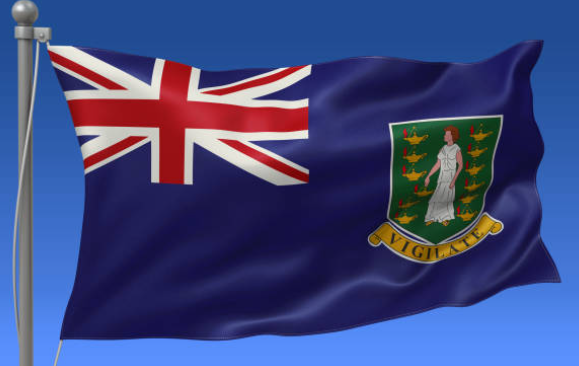 Benefits of this permission
BVI licensing provides a wide range of benefits for running a crypto business, some of which we will list:
favorable political and economic environment;
neutral taxes;
high reputation;
respect for confidentiality;
simplicity of business activity.
It is a significant set of advantages that attracts many investors.
Who can get a crypto license?
The right to obtain a license for the BVI is for those financial companies that carefully comply with several conditions developed by the FSC Regulator. Compliance with these requirements will guarantee that companies applying for a crypto license operate exclusively within the framework of the law.
Let's consider these conditions.
It is necessary to prepare certified scanned copies of passports and residence permits of all employees and shareholders. Develop a business project and indicate the source of your capital (a detailed summary with a description of the activity), confirm business activity, and provide a depository agreement.
Your firm management must have KYC and AML policies (including the appointment of a responsible officer) with the rules for their compliance, as well as ensure the cybersecurity of your platform and provide for various risks associated with your organization's activities.
The process of receiving a permit
The licensing process for crypto activities consists of several stages.
Preparation of primary documents (1 – 2 weeks)
At this stage, you must come up with a name for your firm, draw up a business plan and confirm the source of capital. Next, prepare documents from the management team and shareholders: resumes, certified copies of passports, and certified utility bills.
Company registration (2 weeks)
To do this, you will need to collect all the corporate papers of the organization for registration and start forming the accounting department.
Permitting (2 – 2.5 months)
Choose the license type and prepare a document package along with an application for a permit. You must provide all this to the Regulator – FSC. After that, it is necessary to maintain communication with him to resolve various issues.
Open a bank account (1 – 1.5 months)
You can open an account along with the licensing process. You need to consider several options for banks (EMI), assess the possible risks for your organization (regarding AML), and only then make a choice.
Prepare for the bank several papers necessary for opening an account (paper on the source of capital, movement of finances, the purpose of opening an account, leading partners, utility bills, etc.).
Activities for licensed companies in the BVI
Based on the VASP Law, a digital value can be exchanged or transferred in digital format and used for investment or payments under certain conditions. This definition applies to all types of virtual currency, including non-fungible tokens.
A financial company has the right to fulfill a request for a crypto license if it plans to provide at least one of the following services:
services with virtual funds;
cryptocurrency storage services;
cryptocurrency exchange services.
That is, licensing allows you to conduct all the main activities related to virtual assets.
Conditions for opening an organization
To start a company, you need to fulfill the conditions created by the FSC Regulator. These conditions guarantee that the firm operates within the law and cryptocurrency requirements. Those organizations that satisfy the conditions listed below can open a company and have the right to be licensed.
Register a company in the BVI and be physically located in the territory of this jurisdiction: have an actual office or a registered agent.
Pass a suitability test. They test the entire management team, shareholders, and top managers for compliance with qualifications in crypto.
You must have a business project indicating specific actions, the nature of management activities, the type of service, the company's development program, and so on.
The department needs to implement CTF and AML policies by appointing an officer to enforce these rules.
The crypto company must have enough capital, which will be set for you by the Regulator. Your firm must have high-quality technical equipment with appropriate software, respecting security and confidentiality.
It is necessary to assess the risks associated with the firm's activities and ensure. The main thing for the firm is to fulfill all the conditions, and you will have a crypto license in one of the most prestigious jurisdictions.
https://copywritely.com/tools/copywritely/task/3379801