What is Involve Asia? Best Affiliate Marketing Opportunity to Grasp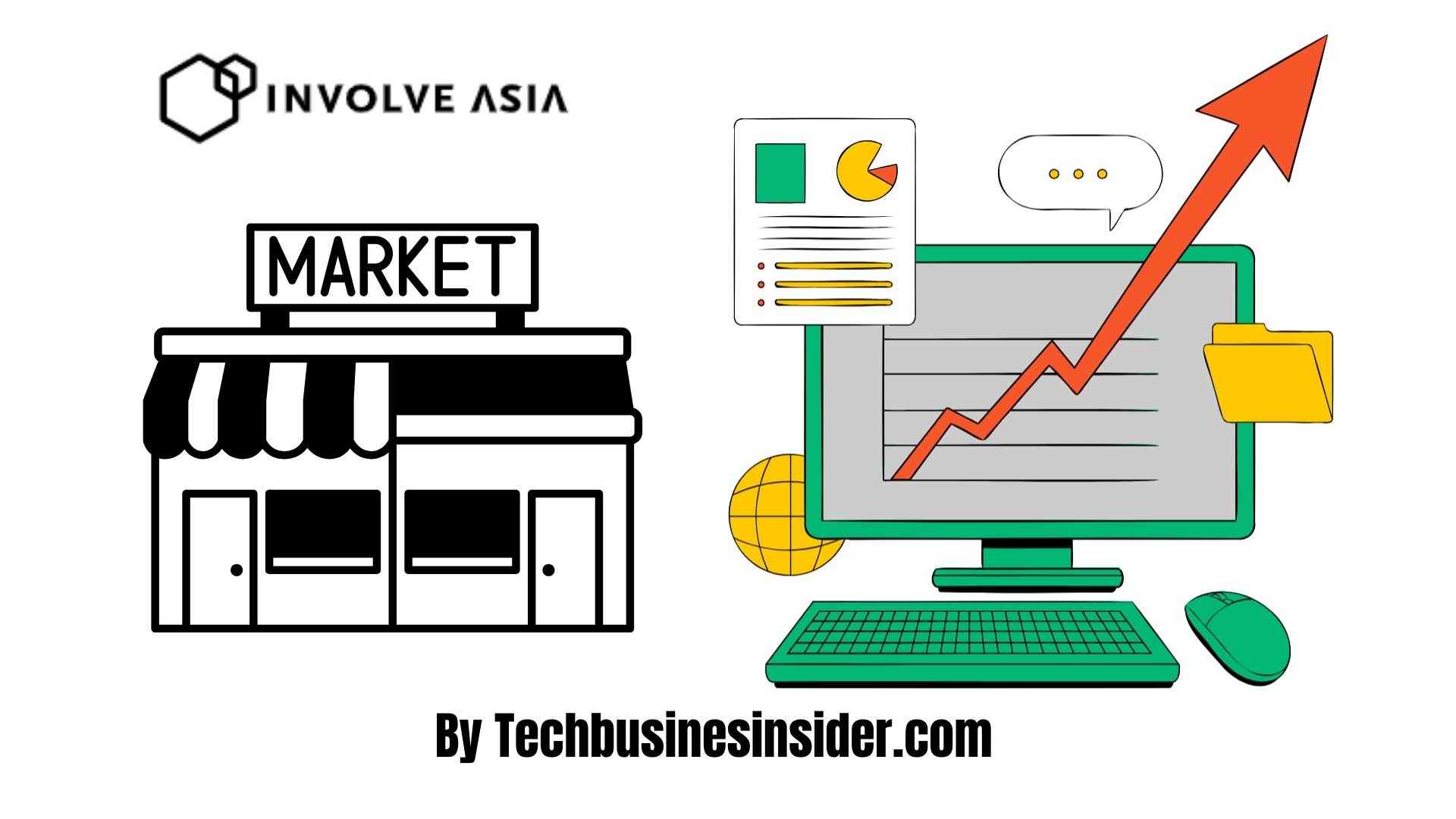 Involve Asia is a Malaysian Tech market company that established a track to inspire brands and their partners to earn money online. This platform allows the brands to influence all over the world and reach an audience and it can boost their online incomes. This platform is totally legal to use and you don't have to pay any money to sign in or create an account. Furthermore, the overall review of involve is about 3.8 out of 5.
Because of its partnership with brands and effective facilities, this platform always efforts to deliver high-quality exchange and traffic. It continues to motivate the ever-evolving growth and landscapes of online marketers. In this article, we will tell you all about this online tech market company with its proper details and all the sign in or sign up methods.
What is Involve Asia?
In this digital era, everyone wants to expand their business and continuously explore new innovative ways to boost their revenues. At this time, you can seek help from any of the platforms to expand your business. Involve is one of the best platforms that allows affiliates, content creators, brands, and influencers to accomplish their business goals.
History of Involve Asia:
In 2014, Involve Asia was brought into presence. This platform has the support of many multinational firms. This platform has offices in all over Asia including Indonesia, Malaysia, and Thailand. On the other hand, almost 500 Startups, Cradle Seed Ventures, and OSK Technology Ventures support this platform.
Till now, to grow and establish with many travel, finance, and e-commerce sectors, this platform has partnerships with various developers, content creators, and affiliates. Moreover, this partnership and establishment will give a benefit of almost $1 Billion.
Introducing the Leadership Team of Involve Asia:
Now, we are going to introduce the leadership team of this renowned platform.
| Name | Position |
| --- | --- |
| Jimmy How | Chief Executive Officer |
| Rene Menezes | President |
| Wing Loon Ng | Chief Operating Officer |
How Does Involve Asia Work?
Involve work with many brands and contribute to them. They help them to expand their business all over the world. Here are the guidelines on how to involve work.
Link: Involve engaging the traffic via its generated links that work on different apps and web browsers.
Filtering: To avoid form duplications and frauds, involve cleaning and filtering the traffic.
Earning: They earn via exchange. Either an app install, a sale, or a click. It all depends upon the Objectives of the brands.
Credit: Renovations aspects will be attributed to the partner based on the last clicks.
Payout: Involve automatically handles different payouts and legalizes conversions.
With whom involve did Partnerships?
Involve become a partner with renowned brands and expand their business and work.
Influencers
Websites
Affiliate sites
Mobile Apps
Brand Directory
Express Withdrawals
Is that Involve Asia Legal?
Yes, this website is totally legal to use. A lot of people expand their business by using this platform and earn a huge amount of revenue. Moreover, you have to face any of the problems while withdrawing your money. There is no need to worry about this platform because this is the most reliable and trustworthy platform for all the brands.
Is Involve Asia free to Use?
Yes, this platform is completely free to use. You just need to open the official homepage of its website and click on the Sign In option. Enter all your details into the form and you can start earning. Don't worry there is no sign in fee, it is completely free to create an account or sign in to the website.
How to Log in to Involve Asia?
Follow the steps to Log in to this platform.
open the homepage of Involve from its official website.
on the right-hand side, you will see a "Log In" Option, click on it.
A New page of Log In will appear in front of you.
Now, enter all the required details such as Email and Passwords.
After that, click on "Log In".
Moreover, you can also continue with your Facebook and Google Account.
How to Sign Up or Create an Account on Involve Asia?
Follow the guidelines to create an account or Sign Up to this platform.
Open the official homepage of the Involve website.
On the right-hand side, you will find an orange color "Log In" Option.
Click on it and a form will appear on a new page.
A "Log in" page will appear. on the top right side of the form, you will see a "Create Account".
Hit the arrow on "Create Account". you will see a new form.
Enter all of the details they demand to create an account such as Email, Password, and Confirm Password.
After completing your details, you have to "Agree to their privacy policy and Terms of Use".
At last, click on "Create Account".
On the other hand, you can also create your account with your Facebook and Google Accounts.
How to Log In as a Brand or Advertiser on Involve Asia?
To expand your business Log In on this platform as a brand. Follow these guidelines.
On the official home page of this website, click on Log In.
It will take you to the "Log In" page.
On the lower side of the "Log In" form, you will see a "Are you a Brand? Log in here", click on it.
A page for your Advertiser Account will appear.
Enter your "Email and Password". After entering it click on "Log In".
You can enter it into your Account.
How to register as a brand or Advertiser?
Here we will enlist step-by-step guidelines for you to register as a brand or advertiser.
On the lower side of Log In as a Brand form. You will find a "Don't have an account? Sign up here". Click on it.
After clicking on it, you will go to another page where you have to enter all of your details.
First, you have to enter all of your "Account details" such as First Name, Last Name, Email Address, and Phone Number.
You can also choose your country while entering the phone number.
Now you have to enter your Business details.
Tell all the details "about your brand" such as Brand Name, Business Website, Business Category, Business Category, Business Channel, Country of Business, and Expected Monthly Advertising spending.
After entering all the details about your business you have to solve the reCAPTCHA and lastly click on "Submit".
How to log in as a Publisher in Involve Asia?
Follow the guidelines to log in as a publisher.
When you are going to Log in as a brand, you will see in the form below "Are you a Publisher? Log In here", and click on it.
After clicking on it a new form will appear in front of you.
Now, you have to enter all your details, your Email, and your Password.
Then, click on Log In. you can also log in with your Facebook and Google accounts.
How to sign in as a publisher in Involve Asia?
Sign in the procedure as a publisher is the same as other sign in.
Open the official home page of the involve.
Click on the sign in option. On the upper side of the form, you will see a sign up option to "create an account or sign in". Click on it.
Now, you will see a form in front of your eyes.
Fill out "all the details" such as Email, Passwords, and Confirm Password.
After filling out the form, hit an arrow on "Continue".
If you don't want to fill out the form. Simply click on Continue with Facebook and Google.
How to become an Involve Asia partner?
Follow these steps to become an Involve partner.
Open the "homepage" of Involve.
Click on the sign in button.
Fill out the form with all of their "required requirements".
After that, you need to wait till the involved approves your request.
It will accept your request within 2 to 4 business days.
How did Involve automate and scale your partnership?
By using this platform, you give your scale and tools to achieve your marketing partnership programs.
Once you log in, you will connect with more than 680,000 partners automatically.
Focus on your brand to promote them efficiently with on-board partners.
Check out the work and earnings of your campaigns such as websites, influencers, and affiliates.
To manage your payment, you can use one platform and check their payment method.
How to find quality affiliate partners on involve?
Discovering the best partners for your business is very easy. You can easily find your partner from its huge network.
Search for an affiliate partner that matches your niche.
Check the market performance of your affiliate partner.
Payout per partner and reward those who give you the best result.
How to modify language on Involve Asia Dashboard?
If you belong to another country then, you might want to change the language according to your choice.
First, search the "Involve Asia Dashboard" in your browser.
From searches click on the 3rd link "My Dashboard".
Log in to your Dashboard.
After logging in, you will see a "globe icon". Hit an arrow on it.
Now, you can choose the language and change it from your dashboard to Bahasa Indonesia, English, Malaysia, or Thai and many more.
How to join involve Asia Shopee?
Shopee is an e-commerce platform that can be used by both sellers and buyers. With the use of the Shopee market, sellers and buyers can enjoy the services and get their products via their apps. They can provide their services to different countries such as Thailand, Singapore, Indonesia, Taiwan, Vietnam, and Malaysia.
Follow the steps to join Involve Asia Shopee:
On Involve, "create an Affiliate Account".
To become a part of the Shopee Affiliate Program, Submit your Application.
When you click on Apply, a pop-up will appear "Request Approval".
Here is a little Question Answers series, give the answer to all these questions and "click on save".
What is the payment method of Involve Asia?
At that time, this platform only had 2 withdrawal options. You can only withdraw your money through these 2 methods.
PayPal
Bank Transfer
Did Involve Asia Introduce its App?
No, this platform didn't have any of its apps on the Play Store and App Store. You can use their website on your mobile phone by opening it in your browser. Keep in mind that, there is no legal and authentic app on this platform. So, beware and don't install any of the apps that represent this platform.
What about the Involve Asia app download?
According to the official website of Involve, they didn't introduce any of their official apps. Additionally, involve will help you to monetize your Mobile app. They sponsor highly significant services and products to the mobile app user and are done repeatedly with API. You can also sign up as a partner.
Which types of brands do work with Involve Asia?
This platform will work with more than 500 brands of different categories. Here we enlist some of them.
Electronics
Fashion
Finance
Health & Beauty
Internal
Marketplace
Services
Travel and many more.
Did Involve Asia Offer Jobs?
Yes, it also offers many jobs for people to become a part of Involve. We will give you the details of the jobs that it offers.
| Job Designation | Job Timing | Location | Position |
| --- | --- | --- | --- |
| Advertiser Operations Associate | Full Time | Bangkok, TH | Advertiser |
| Associate, Partner Growth | Full Time | Bangkok, TH | Publisher |
| Internship, Content | Contract | Jakarta, ID | Involve Media |
| Associate / Senior Associate, Acquisitions | Full Time | Kuala Lumpur, MY | Acquisitions |
| Internship, Content | Contract | Bangkok, TH | Involve Media |
| Senior / Finance Operations Analyst (Account Receivable) | Full Time | Kuala Lumpur, MY | Corporate Office |
| Executive, SEO Strategist | Full Time | Kuala Lumpur, MY | Product |
| Senior Operations Executive | Full Time | Kuala Lumpur, MY | Corporate Office |
What are alternatives for Involve Asia?
In this digital world, you can easily expand your business by working and collaborating with online marketing platforms. Now, we will give you some more details of online marketing platforms that will help you to expand your business.
Impact.com:
This is a digital marketing platform that offers a fully integrated collection and has a set of attributes for media products. It also allows noteworthy progress in global advertising organizations and brands.
PartnerStack:
PartnerStack is the platform that is built for SaaS. It is also the world's largest and biggest B2B Network. PartnerStack helps all organizations increase their conversion, leads, and revenue. On the other hand, it is also liable to accelerate its income and growth.
Post Affiliate Pro:
You can enhance your affiliate partner performance and also manage various affiliate programs with this platform. This is one of the best alternatives to Involve. It is fast, reliable, intuitive, operational, and substantially expandable.
G2 Deals:
This platform enables people to advertise special software deals and investigate the categories and products on G2. On the other hand, it is the world's biggest and largest company in the software marketplace. It also enhances the visibility of buyers and also helps to compete against your competitors.
Partnerize:
This is a PMP (Partner Management Platform) that is based on various solutions for managing, predicting, analyzing, and forming the future results of marketing programs. Partnerize provides support for investors such as Greycroft Partners, DN Capital, and Mithril.
Fiver:
Fiver is one of the largest marketplaces that work on a mission and let everyone work together and expand the business. If anyone wants to do a partnership they can also do this. On the other hand, anyone can hire a freelancer for their work, expand their business and boost their revenue.
ZINFI:
ZINFI is a UCM innovation that enables its vendors and partners to achieve growth and profit rapidly at a global level. The Unified Channel Management allows technology providers to earn a profit and a set of cloud-based modules for PRM and PMM.
Everflow:
This offers many of the smart tools for marketers. This platform will offer tools to their marketers that help them to expand their business success and productivity. Everflow is a marketing platform that is cloud-based performance and offers many services in Partner Tracking and Affiliate Management.
Upwork:
Upwork connects millions of agencies and independent professionals to work together at the global level. Various freelancers and companies work on different projects and boost their income. Anyone of you can also work on Fiverr as a freelancer, in that case, if they don't have any agency or company.
TUNE:
TUNE allows marketers to build all kinds of projects and manage their partner growth, network, and programs. It also works on mobile and the web. Moreover, most of its categories are common with Involve. This platform has a legendary name in Affiliate Marketing.
Our Reviews:
Involve Asia is the biggest and largest marketing company that enables affiliates, influencers, and brands to boost their income by doing a partnership. This one is also a martech company that has its name in the world of technology. This website also has 3.8 reviews out of 5.
People can contribute to them and expand their business which will be beneficial for them. Furthermore, this platform is totally legal to use and you don't have to pay any money to sign in or create an account. You can easily withdraw your money through PayPal and Bank Transfer.
For more info must visit techbusinesinsider.com