Turtle Beach Stealth 300: Features, Performance & Price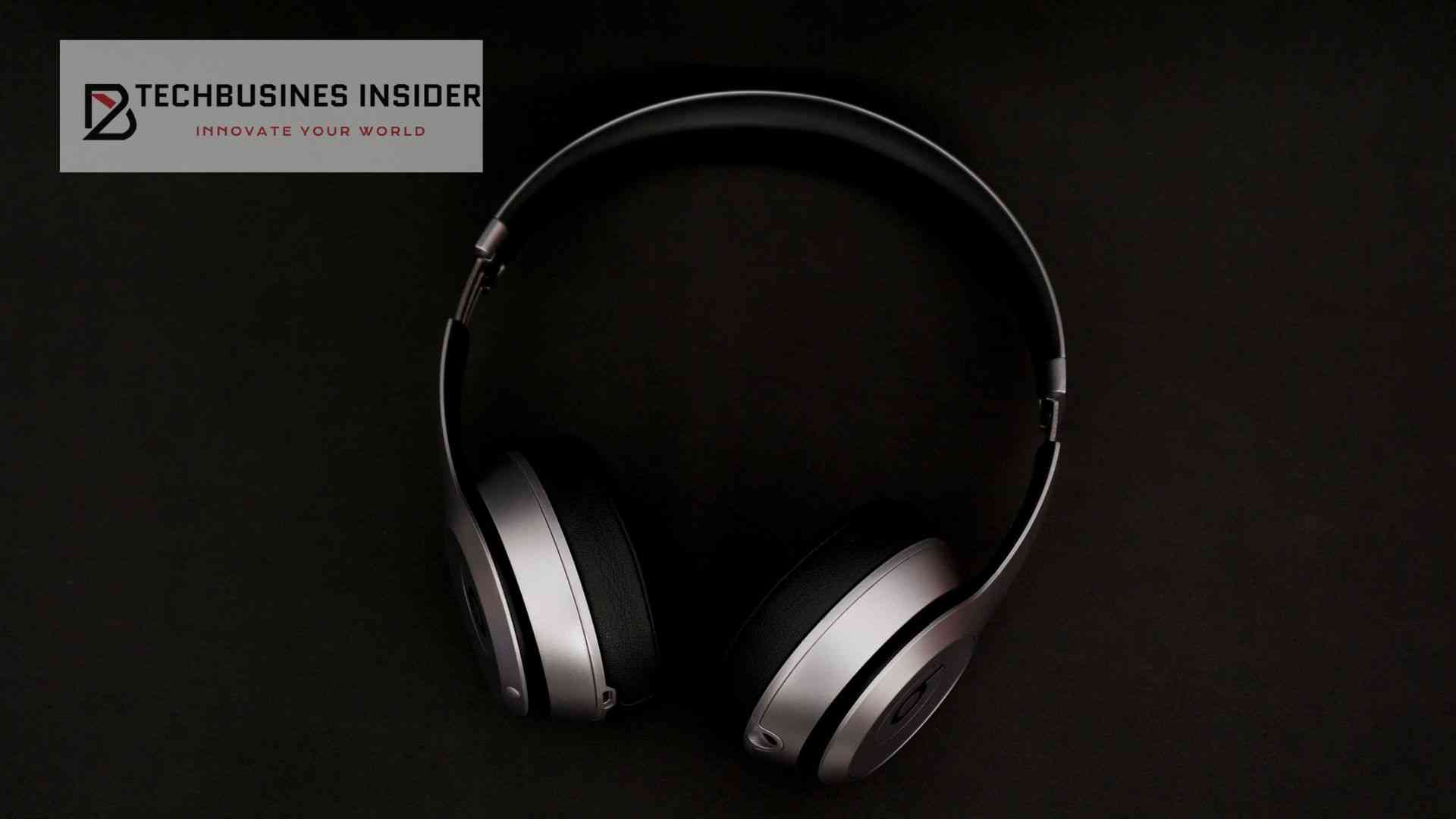 Professional gamers and music lovers are always in search of more updates and advanced headsets. With the passage of time, technology is evolving and modern devices and products are providing more comfort. So, in terms of headsets, Turtle Beach Stealth 300 is the latest headphone gadget that provides excellent sound quality and comfort while listening through it.
What is Turtle Beach Stealth 300?
Turtle Beach Stealth 300 is a gaming headset that is perfect for gamers that tend to play for long hours. This headphone comes with multiple features that make it unique among all its competitors. This headset also has different connectivity options like a wireless connection through Bluetooth and wired connection by 3.5mm audio jack. Turtle Beach Stealth 300 comes with variable head straps that you can adjust according to your requirement. Furthermore, there are different control buttons that you can observe on its design through which you control the music sound and playback options. The design and shape of this headphone is quite unique and solid looking.
Quick Specifications:
| Brand | Turtle Beach |
| --- | --- |
| Model | Stealth 300 |
| Frequency Response | 20 Hz to 20KHz |
| Connectivity | Wired, No Wireless connection |
| Dimension | Length = 7.2″ Width = 6.3″ Height = 3.1″, Volume= 141 in³ |
| Weight | 1.19 lbs |
| Colors | Green, Blue, Black |
| Battery | Li-ion Non-Removable |
| Rating | 4.4 / 5.0 |
| Price | $80 |
Detailed Features:
Now, we vastly discuss the exciting features of these Turtle beach headphones.
Sound Quality:
The first feature that we must discuss is the sound quality of these Turtle Beach Stealth 300. As we discussed earlier, this headphone is perfect for gaming purposes. So, if you are playing games, you won't face any sound lagging. Furthermore, if you are listening to the music, you will experience an immersive feel. The headphone actually has 50 mm speakers that are small in size but produces stunning sound.
These speakers also provide every little detail about the sound. While playing games like PUBG and other multiplayers games, you can easily contact your teammates and squad. You can listen to the minor details that allow you to perform great during your game. Furthermore, the control options allow you to adjust the stereo or bass of the sound according to your preference.
| Bass Amount | 2.28 dB |
| --- | --- |
| Treble Amount | -2.98 dB |
| Average Standard Deviation | 0.4 dB |
| STandard Error | 3.66 dB |
| Low Frequency Extension | 10 Hz |
Comfort:
From the comfort point of view, Turtle Beach Stealth 300 is very comfortable all thanks to its foam ear cushions. Moreover, the headband is metallic that provides necessary strength to these headphones but is covered with soft material for comfort.
Battery:
The headphones come with a built-in battery. The battery is non-removable. Battery is Li-ion rechargeable and AAA embedded batteries. When the power of the headphones drops down, you can charge this battery with the help of a micro USB charger. The charging time can take a few hours. A fully charged Turtle Beach Stealth 300 can give a power backup of 40 hours. This information is according to the company's suggestions. However, practically it can provide a backup of 26 hours. Furthermore, there is an auto off timer that switches off the headphone if you are not using it for a long time.
| Charging Time | Minimum 2 hours |
| --- | --- |
| Battery type | Li-ion |
| Power BackUp | 26 hours (Practical) |
| Energy Saver mode | Auto-Off Timer |
| Charging Port | Micro-USB |
Durability:
The design and shape of this headphone make it durable and keep it safe from external damages and spills. This strong build and design makes it more durable and easy to carry while going outside. The headband is metallic which provides great strength and sturdy factor to this headphone. But this headband is padded up with soft material to provide comfort as well as the necessary stability.
Compatibility:
Turtle Beach Stealth 300 has various compatible options. You can connect these headphones with Xbox, PS4, PS5, nintendo, Laptops and PCs. For music purposes you can also connect to your mobile devices. But if we consider its top compatibility, it is with PS4. You can get an ultimate experience while listening and playing games with the help of these headphones. Further, it provides minor details of sound during play or music in a clear way.
Breathability:
This stealth 300 headphone is breathable because of the porous material that we see on the ear cups and cushions. The headphones provide immersive sound but the problem is that because of soft material the airflow is easy. Therefore, you can observe a temperature change of around 5 degrees before and after using these headphones. Breathability is somehow good but there are issues with it also.
Controls on Turtle Beach Stealth 300:
You can observe different control options on the back side of the earcups. If you are listening to music or playing games, you can control the volume by adjusting the volume controller. Moreover, you can also pause or play the music by the a button on the earcups. In other control options, you can also enable or disable the microphone by a button for it.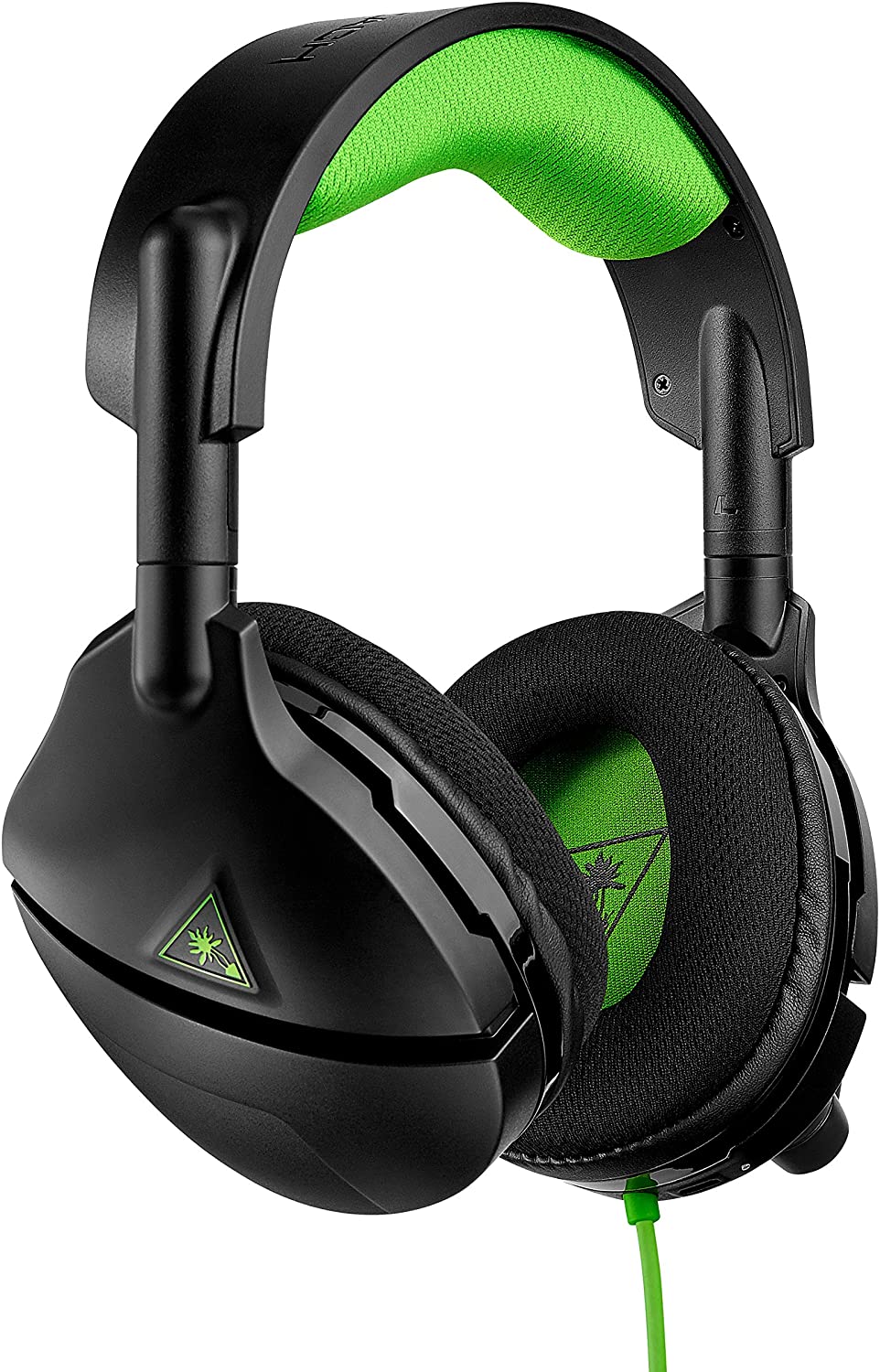 Connectivity:
The only connectivity option that is available in stealth 300 headphones is through wire. There is no Bluetooth or any wireless connection system that you can use to listen to music. You have to carry its wire and connect it to the 3.5mm audio jack for listening to music or playing games on different devices.
Technical Features and Specs:
| Bass Accuracy Standard Error | 3.66 dB |
| --- | --- |
| Low Frequency Extension | 10 Hz |
| Low Bass | 3.8 dB |
| Mid Bass | 4.48 dB |
| High Bass | 4.46 dB |
| Treble Accuracy Standard Error | 3.94 dB |
| Low Treble | -3.33 dB |
| Mid Treble | -0.73 dB |
| High Treble | -7.62 dB |
| Peaks | 1.69 dB |
| Dips | 1.46 dB |
Performance of Turtle Beach Stealth 300:
The performance of Stealth 300 headphones is good in terms of gaming and listening to music or watching videos. While playing games on these headphones you can listen to the small and minor details of the sound. This helps you to stay ahead of your opponents in the game. If we consider the listening to music experience, you have the option of Stereo and bass. Furthermore, these headphones provide surround sound also. But due to some issues like sound leakage, poor noise isolation and wiring connection, the performance of Turtle Beach Stealth 300 greatly affects.
Video Source: Youtube
Cons of Turtle Beach Stealth 300:
Let us discuss some important points that describe the negative aspects of these headphones.
The first negative aspect of the Stealth 300 headset is that it only has the wired connection. It is not wireless and thus does not have Bluetooth and other such connectivities.
As the stealth 300 is not wireless, you always have to carry the cable with you to listen to music or play games. This makes the headphone less portable and sometimes a burden to carry with yourself while going out.
Noise isolation factor of Turtle Beach Stealth 300 is very poor. It means that if you are listening to the music at low voice, sound or people and other machinery can easily be heard. So, you have to increase the sound level to isolate the noise. But still at a high sound level, it only provides an isolation of 20 dB.
Noise leakage from stealth 300 is also a negative factor. Its soft cushions somehow contain the music or sound inside but still there is a leakage of sound. The leakage spread of this headphone is around 500 Hz to 5 KHz.
The stealth 300 headphone is breathable but you can observe clear temperature differences after using it. This less breathability is another negative factor of this gaming headset.
FAQs
Does Stealth 300 have surround sound?
Yes, there are certain features that can allow this headset to produce surround sound. This headset is actually perfect for PS4. If you are using this headphone with your Xbox console and PC, then it is set perfectly with Dolby Atmos and sonic for windows. But if you are using a PS5 then Stealth 300 will comply with Sony's 3D Audio feature.
How long does it take for Turtle Beach Stealth 300 to charge?
Usually, it can take a few hours to charge this headset completely. After completely charging it, you can use it for non-stop 40 hours. For a better performance of this headphone, you should charge the headphone regularly. But if you are looking to store it for more than 3 months, you should completely charge it.
Is the Stealth 300 wireless?
No, Turtle Beach Stealth 300 is not wireless. There is an audio jack that you have to use with a cable for listening through this headphone. However, stealth 600 headphones are wireless that allows greater range and comfortable gaming.
How do you use Turtle Beach Stealth 300?
For setting up the Stealth 300, you have to first click the button on the Xbox controller. After that you open the "System Tab". From this system tab, you should select Settings. From the settings menu open the "Display and Sound" option. After that select the "Audio Output". Now, set your headset sound or volume to maximum level. Next, you should adjust the chat mixer to the middle setting. At last, you should adjust the monitoring of the microphone to a minimum value.
Final Verdict:
Turtle Beach Stealth 300 is an excellent gaming gadget that is compatible with devices like Nintendo, PS4, PS5, PCs, and Xbox. It provides the user with the ultimate experience of gaming or listening to music. But there are limited features that this headphone carries. For normal gaming usage and listening purposes, This headphone is a crazy product. These is not wireless headphones which means you need to carry a wire for gaming or listening purposes. If you are looking for premium quality headphones with no sound leakage, noise isolation and technical factors, you must consider another advanced model from Turtle Beach.