4 Cryptocurrencies Leveraging Modern Trends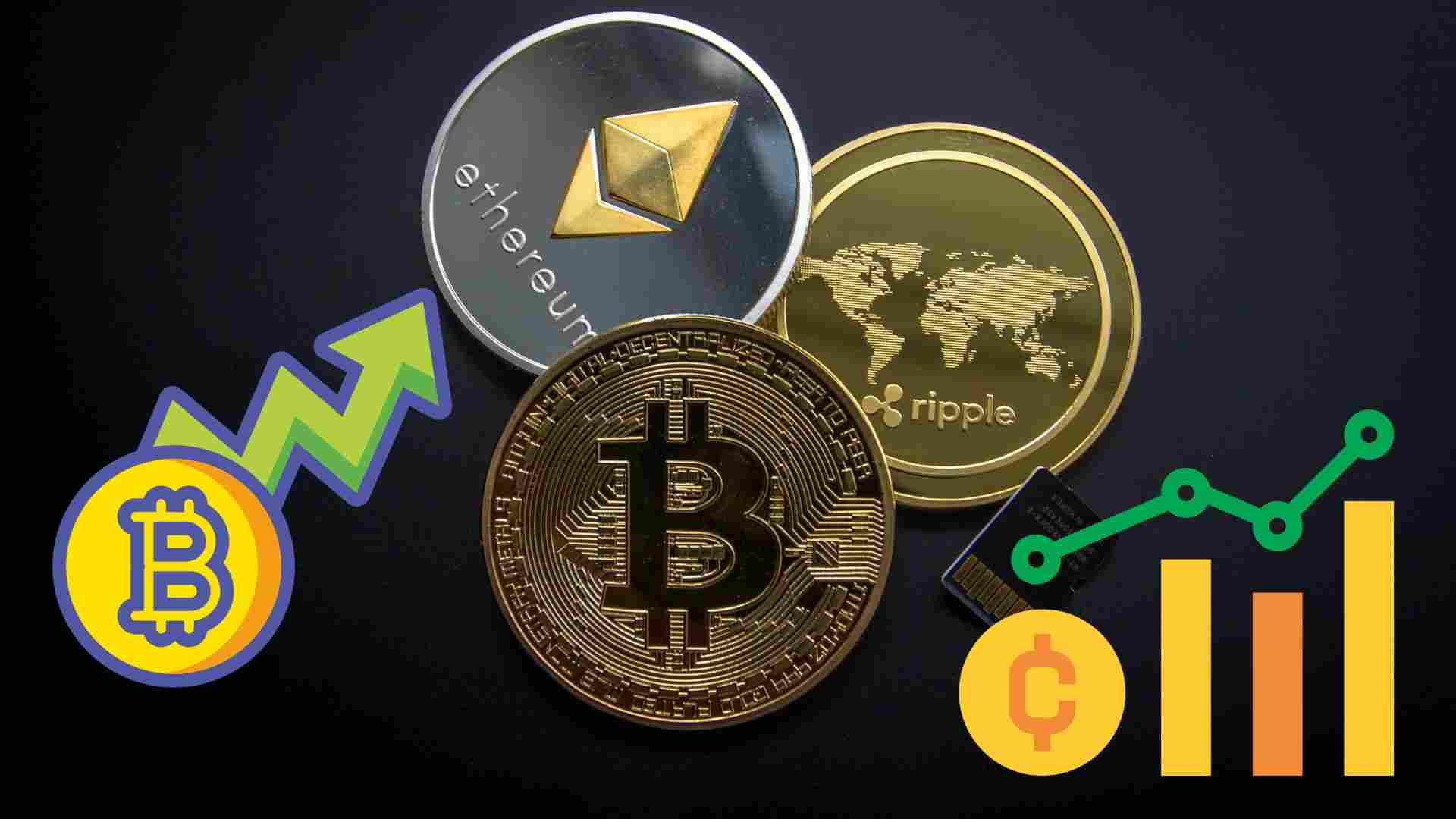 The volatile cryptocurrency market has seen tremendous explosions over the last few years. In 2021, Solana (SOL) saw an increase of more than 10,000%, which is nothing compared to meme token Shiba Inu (SHIB), which increased by over 40 million percent. Things have slowed down in 2023, with major cryptocurrencies seeing a significant dip in value. However, the crypto market bounced right back, which is its nature.
Some coins have become household names and permanent inclusions in ecommerce stores, casinos, and betting sites. You can use them to bet on your favorite team and market and stand to win higher rewards when you convert the coin back to FIAT. New coins don't always stay forever but present a unique opportunity to make staggering profits. You can also back currencies leveraging modern trends like AI, decentralized apps, and digital payments.
Here's an overview of 4 cryptocurrencies that are using modern trends to gain traction:
SingularityNET (AGIX)
SingularityNET (AGIX) is one of the cryptocurrencies that could shoot up anytime. With AI technology becoming more adaptable, this AI-oriented crypto is poised for tremendous traction. SingularityNET is a blockchain-powered platform that allows users to build, share, and monetize AI services. The marketplace encourages effortless browsing, assessments, and purchases of artificial intelligence services using native AGIX tokens. SingularityNET has a large team of researchers, developers, and AI scientists.
Users can purchase various AI services or develop and sell their own. The platform has seen bits of success in 2023, with its price growing by more than 1,300%. A temporary dip in price was seen when some investors cashed out on their profits, but it has stabilized in recent months. With more companies investing in AI and all projections predicting an increase in the consumption of AI services, SingularityNET could soon become one of the top cryptos. Analysts have already placed its AGIX token among the list of coins to watch out for in 2024.
Decentraland (MANA)
MANA is the official token for Decentraland, which is the first metaverse cryptocurrency. In 2023, MANA has recorded steady growth week after week, which is no surprise given Decentraland's use of the play-to-earn trend that began in 2021. Decentraland is a blockchain-based virtual reality world that allows users to purchase virtual land and do anything they want, including placing a static scene or interactive game. Users can also buy virtual products and services using the native MANA tokens.
Decentralized offers a shared virtual world, more like the metaverse, which is a fast-growing technology. If you factor in the future of the metaverse, Decentralized is a feasible long-term investment expected to see remarkable gains over the next couple of years. MANA currently ranks within the top 60 coins in the crypto ecosystem but could soon climb into better positions as AI, VR, and AR technologies advance. The token is one of the few that has enjoyed gains despite torrid times when all cryptocurrencies seemed to be struggling.
Cosmos (ATOM)
Described as the internet of blockchain, Cosmos is one of the platforms capitalizing on the latest trends in technology. Cosmos is a blockchain platform that facilitates communication between decentralized apps (dApps) using inter-blockchain communication protocols. Users can also develop decentralized apps on the platform, which creates a thriving ecosystem. ATOM is the native token of Cosmos and powers the rapidly growing ecosystem, which aims to develop a network of blockchains that can communicate with each other.
Like Decentralized, Cosmos is projected to see significant gains in its value in the coming years. The platform is a proof-of-stake chain where holders can stake their ATOM tokens and receive ATOM rewards. You can delegate your tokens to a validator like Ledger, which helps to secure the Cosmos platform. In turn, you'll get returns on your stake. The current rate is over 10%, so you can fetch good returns from your stake. With dApps becoming popular, Cosmos is expected to grow steadily and has all the makings of long-term crypto.
Aave (AAVE)
AAVE is another crypto token with great growth potential. The decentralized finance protocol and lending platform allow users to lend and borrow cryptocurrencies using smart contracts. It eliminates intermediaries, reducing interest rates while allowing lenders to earn income on their digital assets. Aave already has an impressive liquidity pool featuring 17 cryptocurrencies, including Ethereum, Tether USDT, DAI, and MANA. Although Aave hasn't seen much gain in recent months, it has great potential.
The platform has partnered with Centrifuge to enter the real-world assets market. This means companies can tokenize part of their business and offer the tokens on Aave to borrow stablecoins against such assets. Currently ninth in the list of top 10 DeFi platforms, Aave is just a few stages away from a significant gain. Moreover, Aave has two separate tokens: aTokens for lenders looking to make interest and the native AAVE tokens. Borrowers can also post AAVE tokens as collateral and don't pay any fee on loans denominated in the tokens.
Key Takeaways
Blockchain technology has impacted many sectors, and crypto tokens are here to stay. The next big idea might be ready for launch, but crypto coins can be volatile. Technology is also moving at a fast pace, with AI, VR, and digital transactions in the lead. In addition to the stablecoins, investors are always on the look for short-term and long-term opportunities. Sandbox, Chainlink, Avalanche, and Terra all use trending technologies to expedite their growth and present investment options with tempting long-term potential.