Skinport – A Secure Market of Buying & Selling Skins
Skinport is an online marketplace platform where anyone can easily buy and sell in-game items such as CSGO, Team Fortress 2, and Dota 2. On this digital platform, customers can buy and sell the items by using real money. This platform offers an extensive library of in-game skins and items for different games.
There are different ways to get these skins. CSGO holds a key system that lets everyone open the weapon crates and you will get a chance to receive the chance items from definite collections. Furthermore, the virtual items of this platform are not bound to the Steam account of the user. So, that's why it can easily be traded with some other players.
What is Skinport Market?
This is a platform that allows you to sell and buy skins and in-game items at discount prices compared to the Steam market for games like TF2, CSGO, Dota 2, and RUST. So, don't worry if you are looking for a great deal of CSGO knives, the legendary AWP Dragon Lore, and an AK-47 Asiimov you will discover all of them on this site.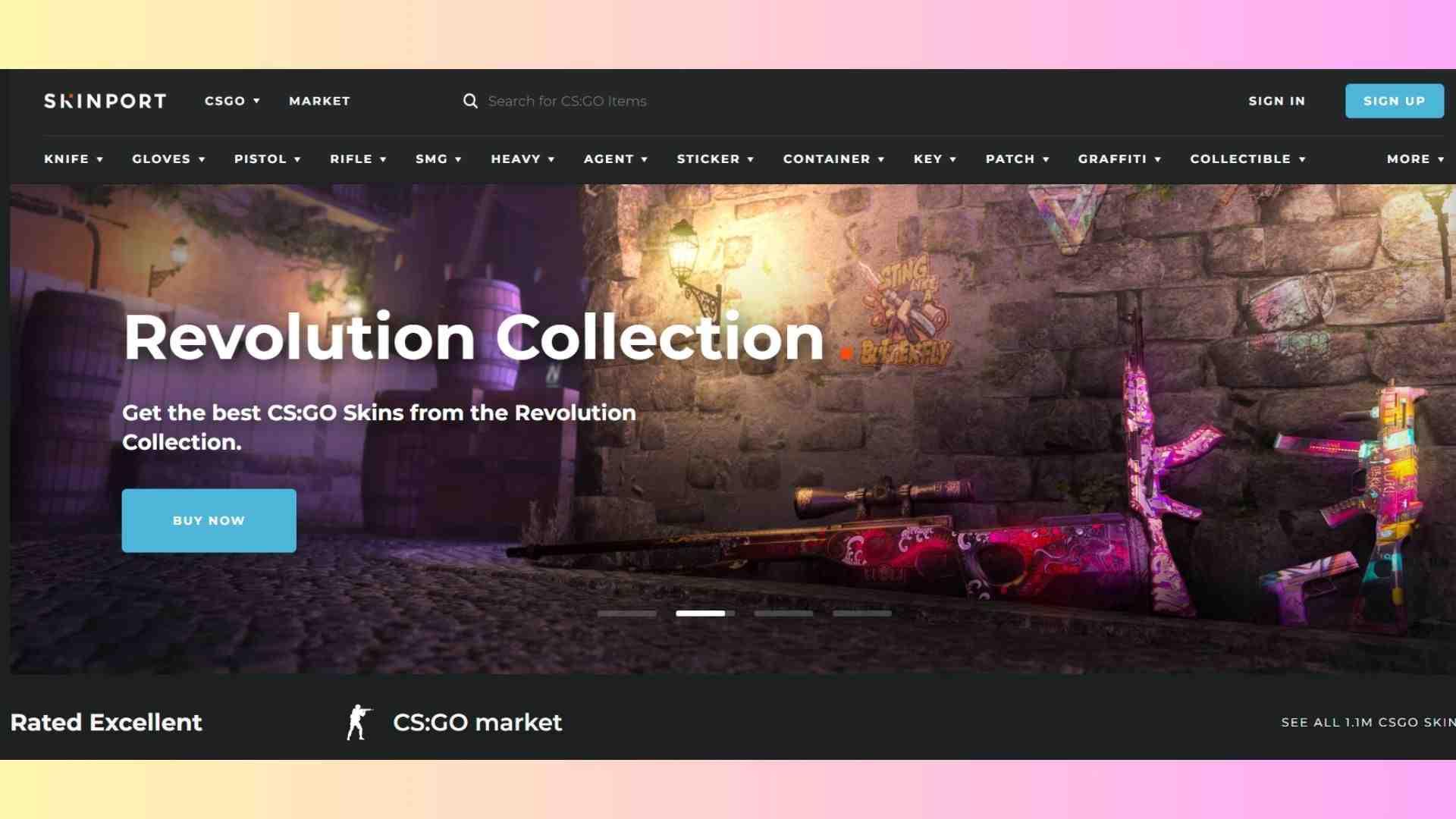 On the other hand, the best thing about this platform is you can easily get the items here up to 30% cheaper than the Steam Community Market. In that way, you can also save your money on each and every purchasing item. Buying and purchasing items on this site is very easy and convenient. There is also no buyer fee, you will just pay exactly what you see.
Is selling CSGO Skins easy on this website?
Yes, you can easily sell the CSGO Skins on this platform for real money. you can sell all the items for cash on this marketplace. For selling, you just need to sign up for the account and you are ready to sell the items and start earning money.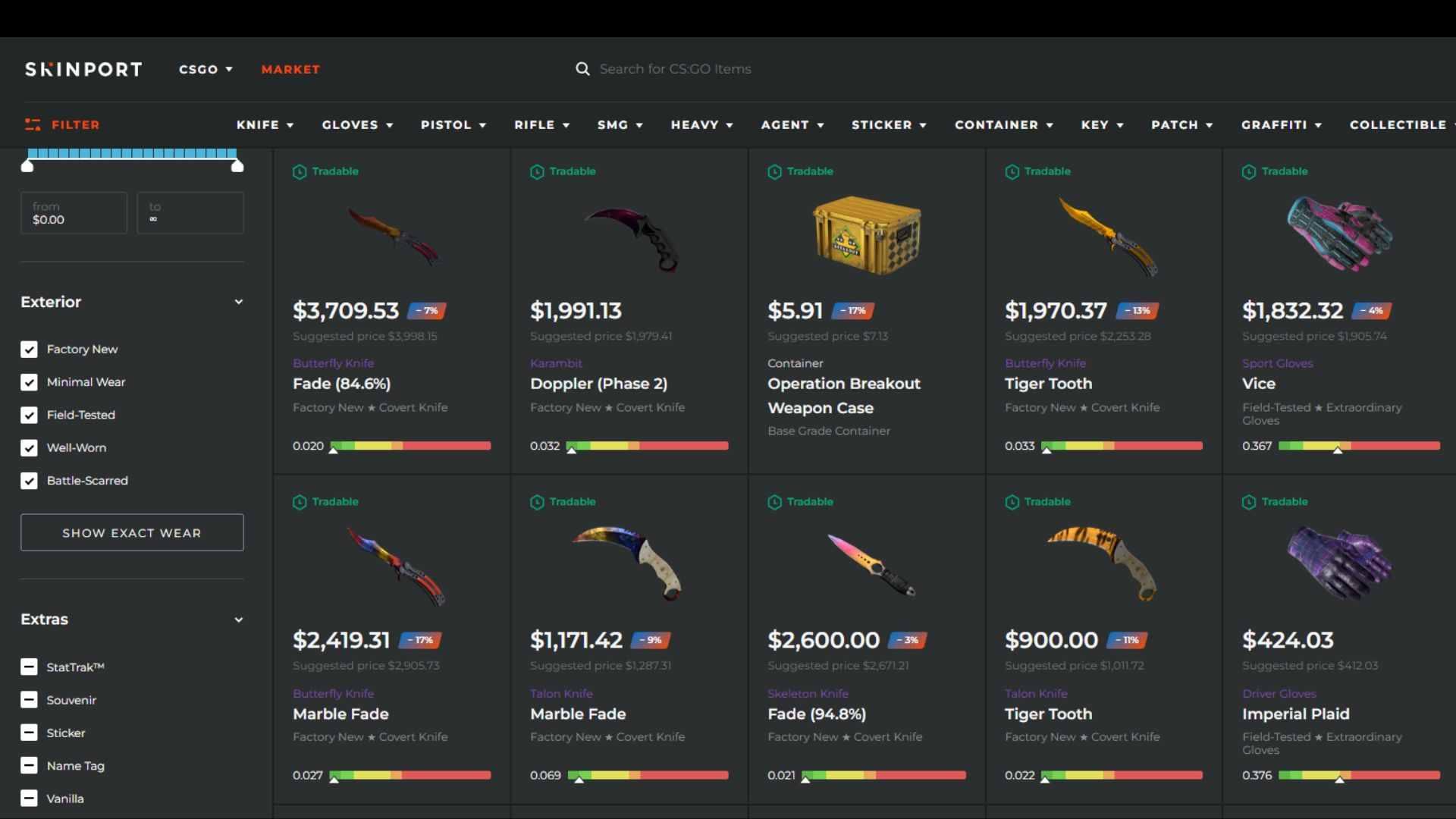 Moreover, instead of just selling the unboxed items you can also sell the unused items and skins. For selling, simply click on the sell button and choose the item from the Skinport inventory to sell. Select the price, this site also suggests some prices of the items.
Now, you can easily sell the item without waiting and having a trade to end. Moreover, this platform is fully compliant with EU Legislation and local laws by ensuring that your money is completely protected and 100% safe.
How can you sign up for Skinport?
Here are some easy steps to Sign up to create a new account on this platform.
Search "Skinport" on your browser.
Open the official website.
Now, you can see the "Sign Up" option in the upper right corner of the website.
Click on it and the form will appear in front of you.
Enter all the required information into the form such as your Username, Email address, Password, and Repeat password.
Now, click on "Create Account" and you are signed in to your account.
How can you sign in for Skinport?
Follow these steps to sign in to this site.
Open the official website of this platform.
In the upper right corner, near the sign up option, you can also find the sign in option.
Click on it and a form will appear in front of you.
Enter your "Email or Username" and "Password".
Now, click on the "Sign in" option at the bottom of the options and you sign in to your account.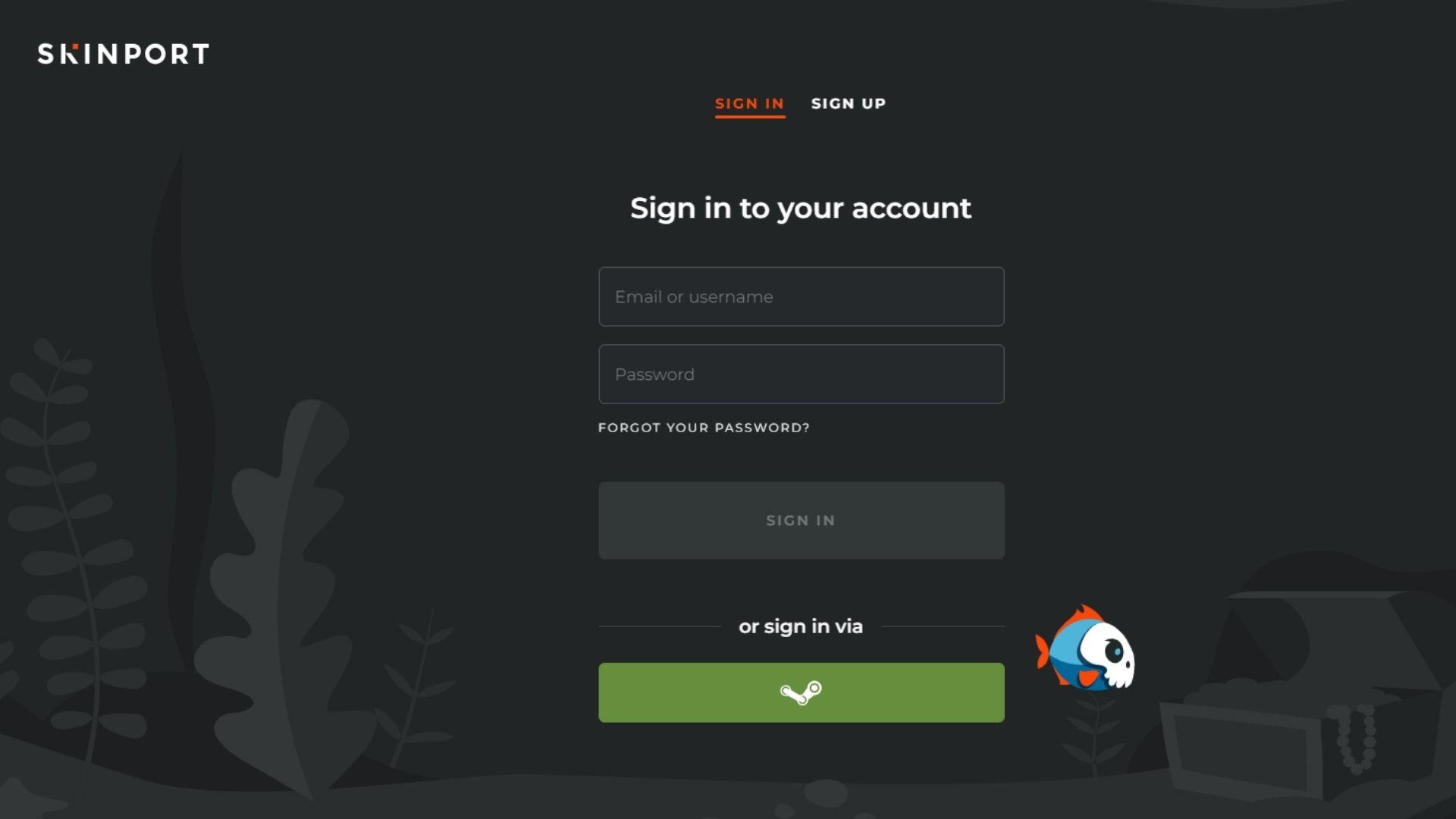 How can you Buy and Sell the in-game items and skins on this platform?
Follow this step-by-step guideline to Buy and Sell the in-game items and skins on this platform.
Open the official website of Skinport and click on the "Sign up" option.
A form will appear, fill in all the required details, and create a new account to sign up. (You can also use Steam log in so later, it will be easier for you.)
Now, you need to confirm your Email Address.
After logging in you need to select the "Sell" Option.
To connect your Steam Inventory, you need to enter "Steam Trade URL" and follow all the instructions.
In the instructions, you can see a link. Copy your Steam Trade Link.
After that, your CSGO inventory is integrated into Skinport. Now, you can start selling your item for cash.
On the other hand, if you need to buy the item from this marketplace. Click on the "Market" and start buying your favorite items.
What is the reason for this website's popularity?
This website has 4.9 out of 5 ratings and reviews. On the other hand, during the last month, this website received almost 4.3 Million visitors. Moreover, there are almost 16.8 K different items available on this platform.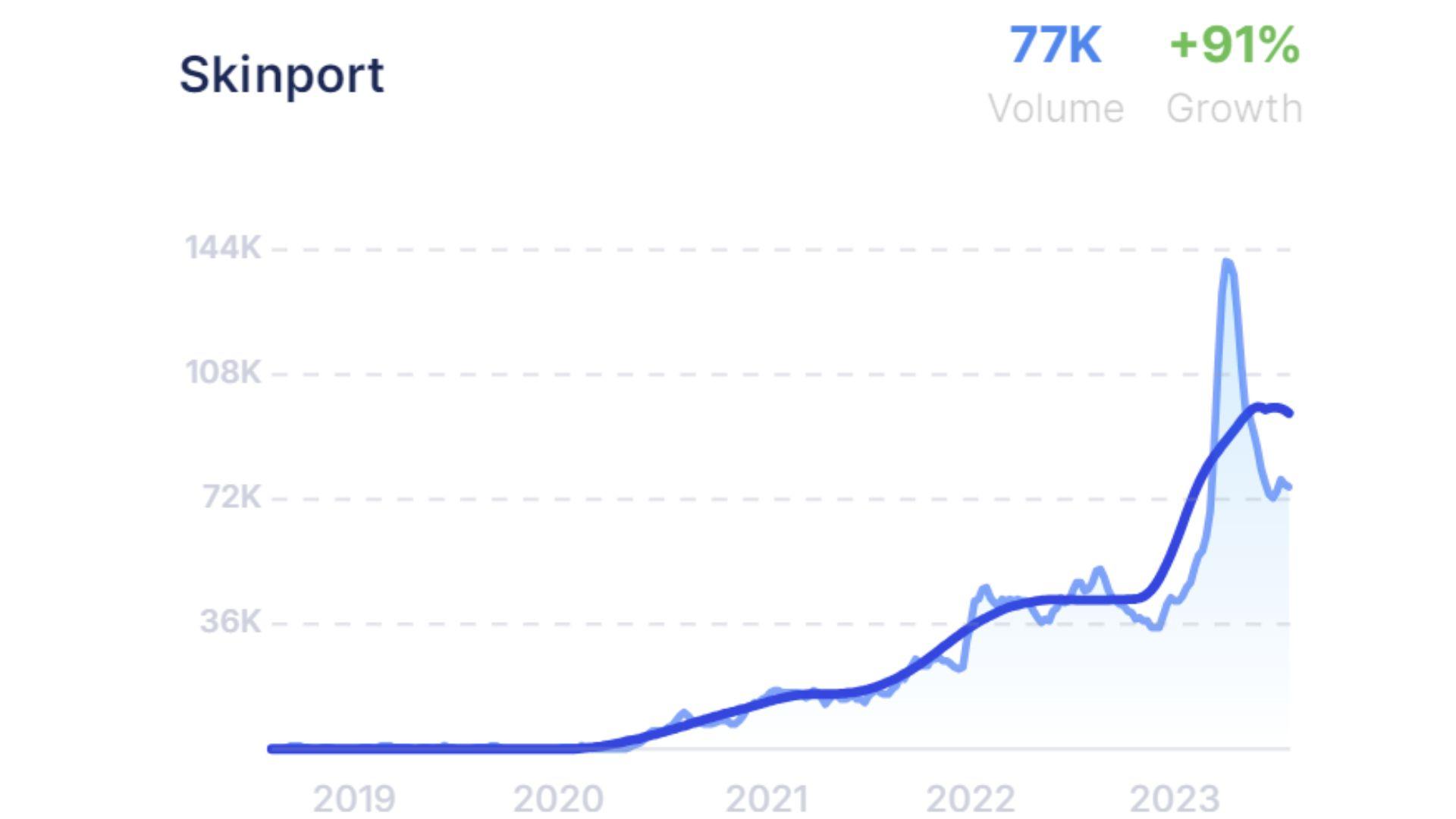 It also offers 1 Million lists. Additionally, the value of all the CSGO skins that are available on this website is approximately about $8.9 Million. That's why this website is popular among many people.
Is Skiport Legit?
Yes, as you are making money from selling your items that's why this website is legit to use. You can also keep your money in your account and this website didn't get any access to it. According to SimilarWeb, this platform has up to 1.5 Million Monthly visitors. Furthermore, to sell items for cash, you also need to complete the "Know Your Customer" Verification.
Is this website safe to use?
Yes, this website is totally safe and easy to use for buying and selling virtual gaming items. These gaming items are used to customize your equipment, heroes, and load-outs. Moreover, this platform is also listed in the safe list of "Skin Trading CS:GO website list on Reddit". You can use this platform without any worry or fear.
Transaction Skinport Fees:
At that time, Skinport Charges a 12% transaction fee on sellers who sell the in-game items. It can also be based on what type of item you are selling, this transaction fee only decreases to 6%. Those sellers who are making private sales to other people who purchase these items will have to pay just a 6% fee for selling as well.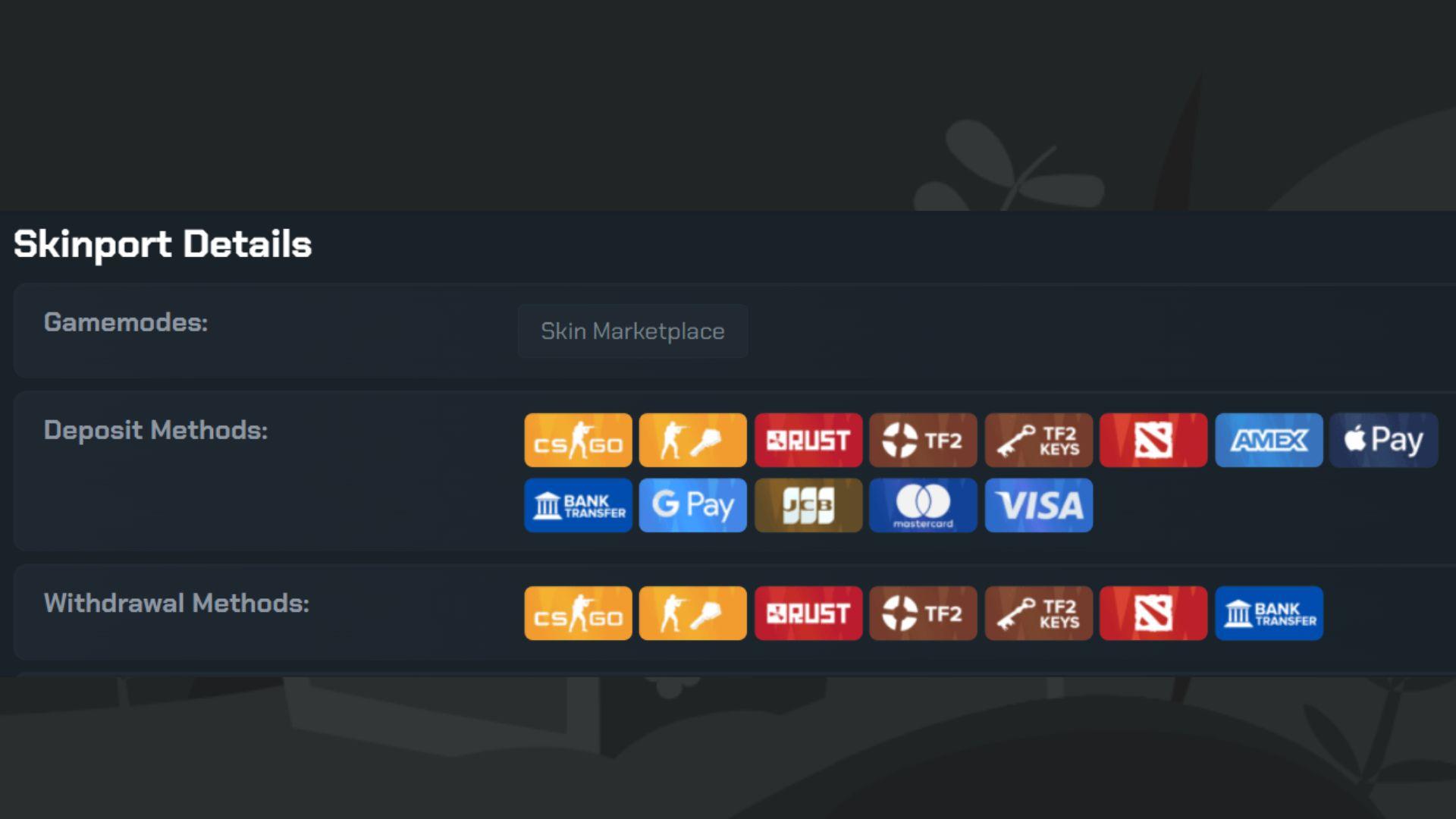 Did Skinport support Crypto?
No, this website does not support crypto anymore. You can buy in-game and skin items for real money. Now, you can also buy and purchase items with real money. Through this website, you can make real money and transfer it directly into your account. Moreover, this website didn't have any links to your bank account or money.
Skinport CSGO Marketplace:
For purchasing you just need a few clicks. This platform is an easy-to-use, fast, cheap, and affordable site for those who need CSGO in-game items. The best thing about this platform is you don't have to pay a purchase fee which makes this website a very cheap and affordable CSGO Market. Your money is transferred directly to your account.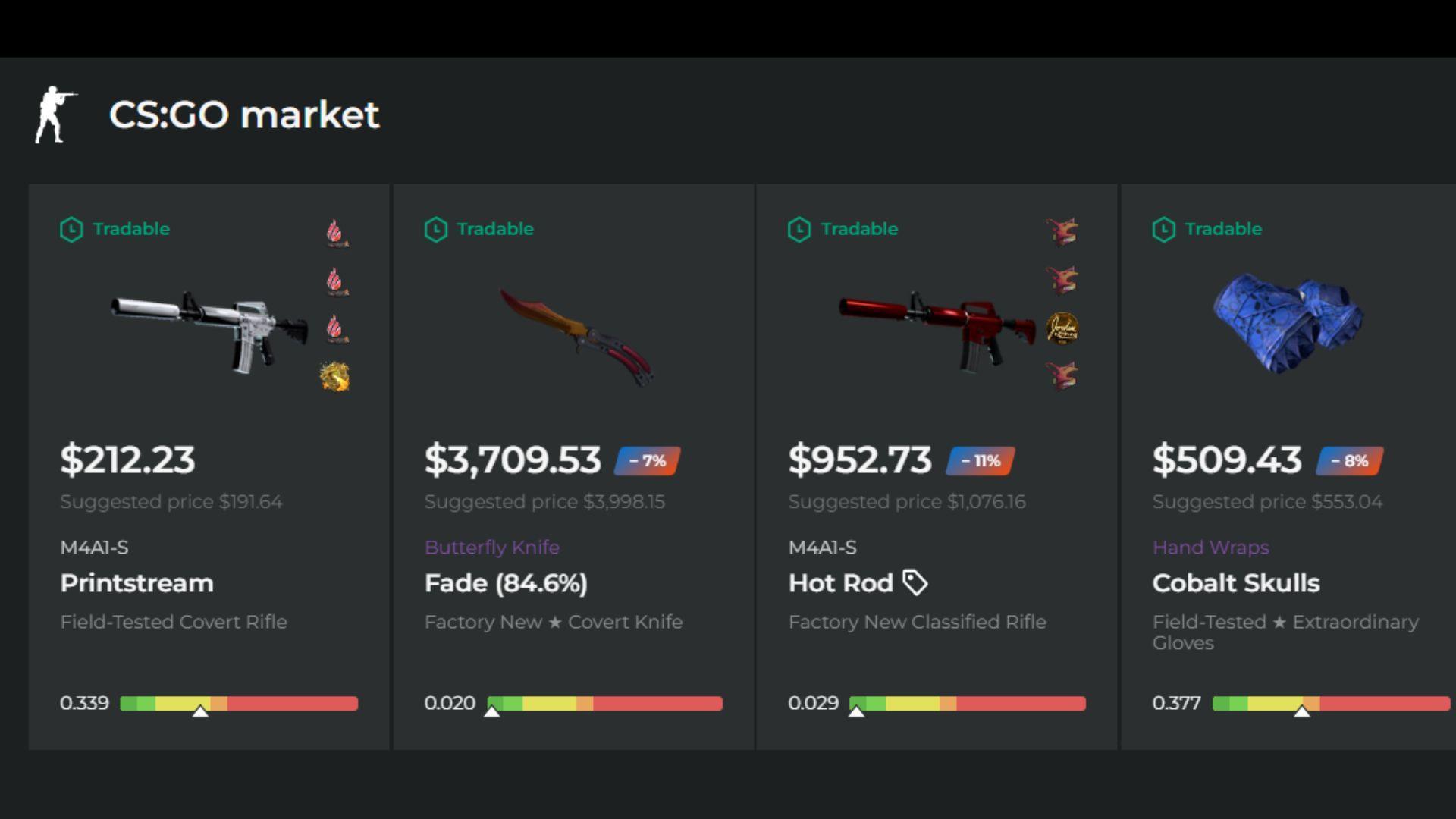 How can you Receive a Bonus on this website?
At that time, it seemed difficult to find the current promo codes and also this platform does not support permanent bonuses. The people who register themselves on this platform can easily take part in temporary and seasonal promotions.
For this purpose, it is important to follow the official page of this website like Instagram, Facebook, and Twitter. This platform will also offer some additional rewards when anyone registers themselves with the site's referral partners' bonus codes.
Use a link: https://skinport.com/r/hellagood.
Click on it and a site will open.
Log in by using your Google Account, Email, and Steam to start buying and selling the Skins.
Confirm your Email Account and enjoy great deals.
Pros and Cons of Skinport:
Here we will discuss some pros and cons of this website with you.
| Pros | Cons |
| --- | --- |
| Many payments methods | Highly sale fee (12%) |
| No buyer commission | Cashout Requires verification of KYC |
| Up to 1 Million skin lists | Does not support crypto |
| Intuitive and Well-built User Interface | Restrict in some countries |
| Less Transaction fee | Lack of "Instant Sell" features |
| Support credit cards and other methods of payment | Higher selling fee |
What are the alternatives to this Skinport?
We will discuss some of the best alternatives to this website that you can also use instead. Along with the platform names, we can also provide you the details such as monthly visitors and Seller fees of these accounts.
| Name | Monthly Visitors | Seller Fee |
| --- | --- | --- |
| DMarket | 3 Million | 3.00 % |
| SkinBaron | 962 k | 15.00 5 |
| BUFF Market | 628 K | 4.50 % |
| BitSkins | 567 K | 10.00 % |
| SWAP.GG | 198 k | 5.00 % |
| SkinBid | 103 K | 8.00 % |
Wrap Up:
Skinport is an online marketplace where you can easily discover the in-game and skin items. You can easily buy them with real money. On the other hand, you can also sell these items for cash. Don't worry, this platform is totally legal and safe to use.
Because you can only sell and purchase the items with your money. keep in mind that this site doesn't support crypto. Moreover, to create an account sign up on this site and start selling and buying the skin items.
The user interface of this website is well-built and easy to understand. Unfortunately, this platform is restricted in some countries, so you don't have any access to this site in those restricted areas. This website also receives almost 4.3 Million Visitors every month.
For more information visit techbusinesinsider.com