Why Is My Alexa Making Static Noise – 7 Reasons & Solutions!
A lot of people complain that they are facing an issue with the smart speaker device. By using the device, you can control all your compatible home devices with your voice as well as listen to music. But suddenly many users have been facing an issue regarding its sound quality. Furthermore, many smart speaker devices like Alexa make static noises and crackling sounds.
This issue may occur because of motion-detecting features that are in the device. Also, it happens when your wire is plugged into the switch but the device is off. In this article, we will tell you why your Alexa makes a crackling and static sound and also its solution.
Why is Alexa Making a Static Sound?
If your smart speaker device is facing any issues and your Alexa making a static noise. Then, there is something in your device that needs to be changed or repaired. Moreover, there are also some further issues such as defective auxiliary cables, poor Wi-Fi connection, and low battery.
The sound system might also be affected because it is damaged due to high volume and your speaker is not working properly. To get rid of this problem, you need to check out the problem and fix it by using some troubleshooting methods or techniques.
Why did Alexa make a bing-bong noise?
Your Alexa device makes a bing-bong noise when it completes the given task or request. Moreover, there are also a lot of reasons for this noise such as when Alexa's software is updated or if any change occurs in its settings. Because of this, you are aware of new features, settings, and updates that might cause the bing-bong noise.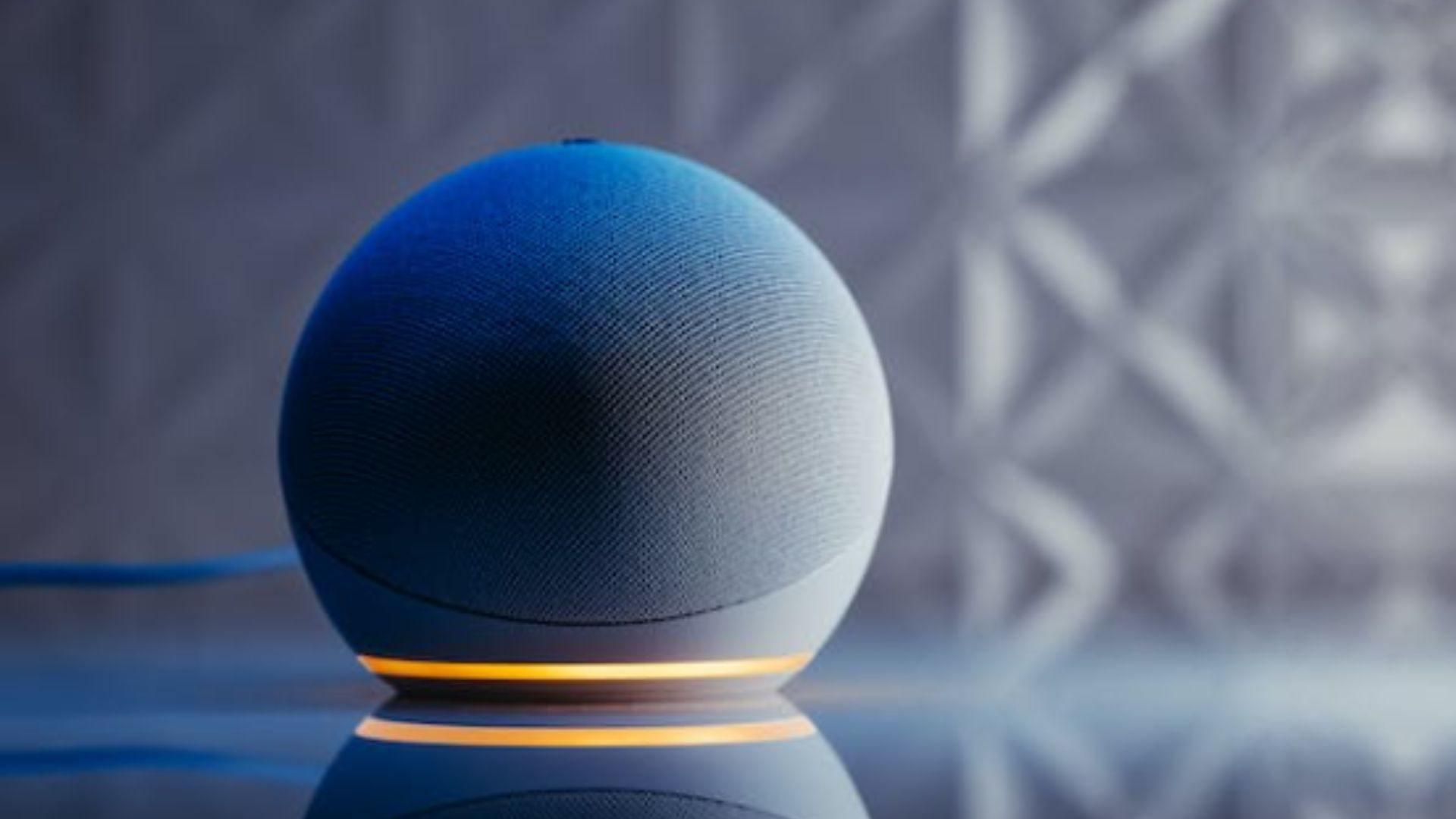 Why did Alexa make a Chiming noise?
Alexa starts making a chiming noise because it might be confused due to background noises. Audio is not intentional for this Amazon Echo Speaker device. This possibly can be a reason for the strange noises. If Alexa is continuously hearing a wrong command, then it might start playing incorrect sounds.
Common Problems Why Alexa making a static noise:
Here are some problems with why your Alexa starts making a crackling, chiming, and static noise.
Alexa is not connecting to Wi-Fi:
One of the main issues with your Alexa is that your Alexa device is not connecting to a Wi-Fi network. When you realize that your Alexa is not connecting to your home Wi-Fi. Then, you need to check the Alexa setting. Plug the wire, if the light is orange. Then, it means Alexa is not connected to a Wi-Fi network. Go to Alexa settings and follow these steps.
Select Wi-Fi and enter the password of Wi-Fi.
Turn on your router and modem. Now, wait for 1 or 2 minutes.
Again restart your router and modem.
Next, turn off your Alexa device for a while and turn it on again.
This will help to make the connection happen.
Lastly, when your Alexa device is connected. Check the router and modem updates.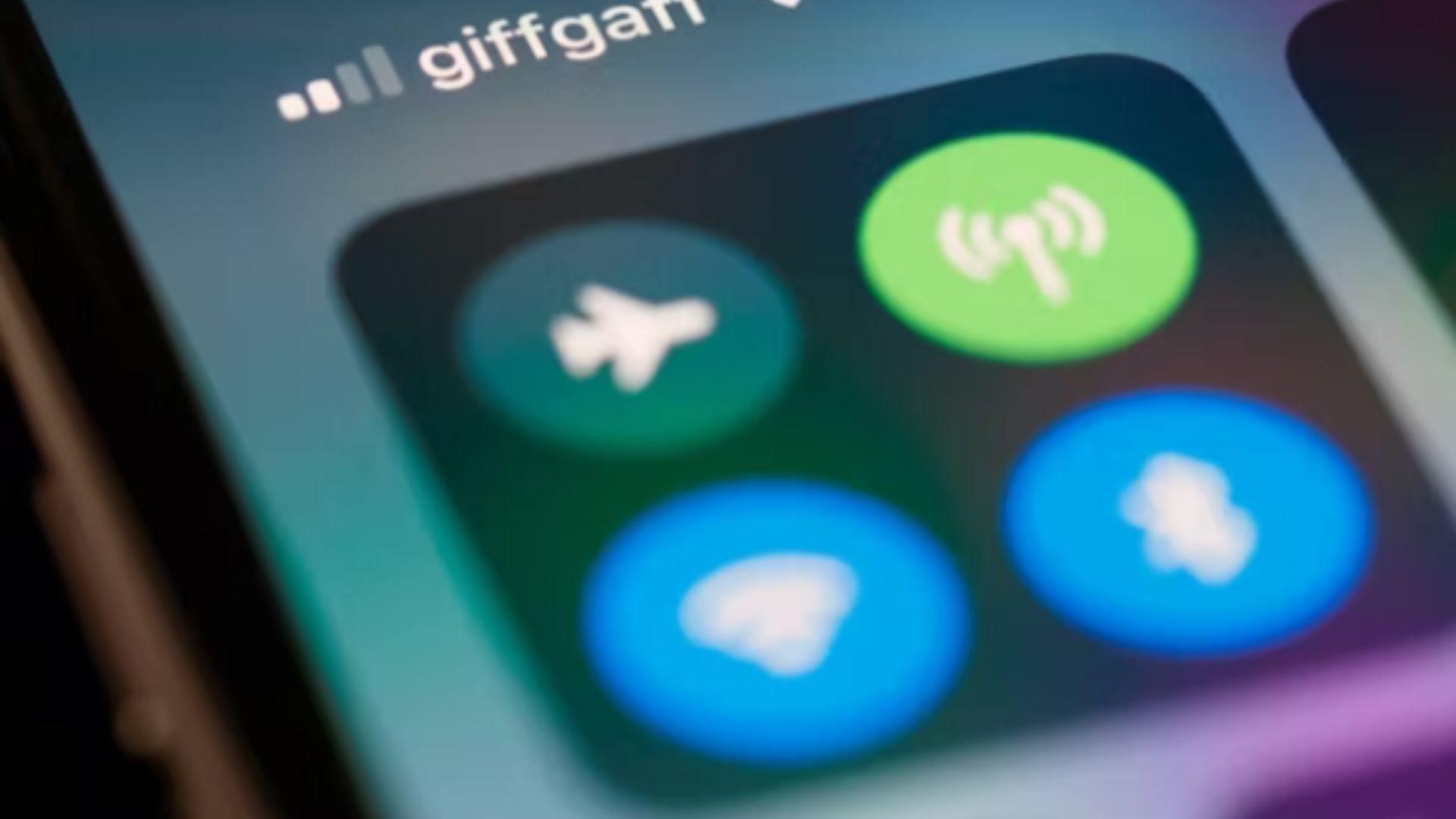 Bluetooth Issue:
Another issue occurs when you connect your devices with Alexa. If you are facing a problem while your Alexa making a static noise while connecting with Bluetooth. Then, follow these steps to fix them.
First, ensure that your device supports the Bluetooth connection.
Now, place your device and Alexa away from other interferences and place them close to each other.
Check that your Bluetooth device is charged enough. If not, then first charge it.
Now, open Alexander and select the Alexa device.
After that, choose a Bluetooth device and clear all searched Bluetooth devices.
Restart your Alexa device as well as your Echo device.
Once both of your devices restart then try to pair Alexa and your Bluetooth device again.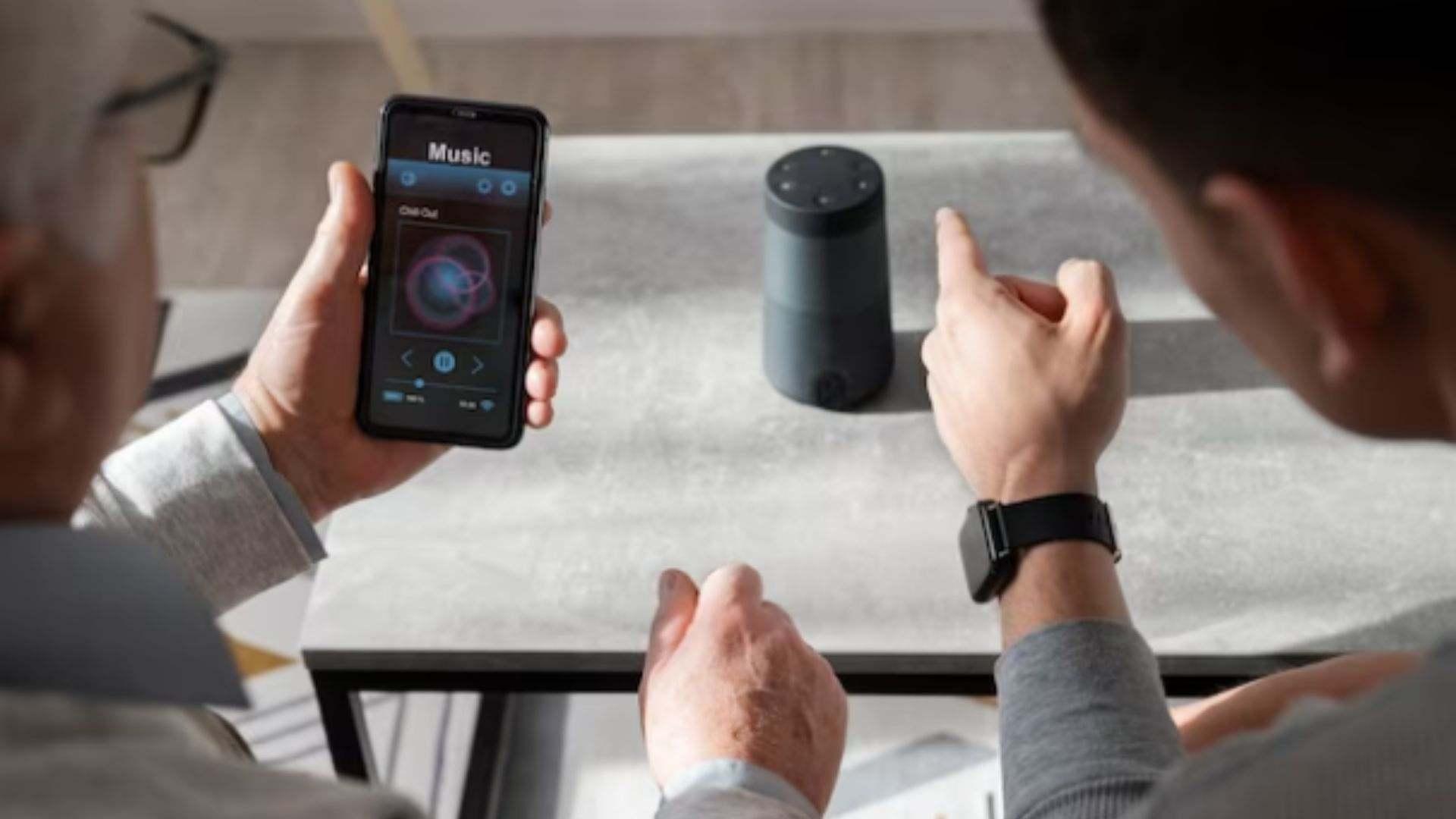 Battery Low:
As your device battery runs out and Alexa makes a static noise. The battery issue is also one of the main reasons for your Amazon Echo device making a crackling and static voice. These sounds may result in a battery low. When this happens then, you need to do these things.
Check your device or Amazon Echo system battery.
Go and plug your device and recharge it.
After recharging your device. Check whether the static noises are gone or not.
There are more possibilities that the problem is gone.
Speaker Damage because of High-Volume:
Did you regularly hear music with high volume? If yes, then you damage your Amazon Echo device speaker. When you keep using your speaker for listening to loud music. Then, your device is damaged and your Alexa making a static noise. To avoid this, you need to follow these things.
Keep the volume of your amazon echo speaker at the average level.
Don't increase the volume without need.
Use good quality speakers so that they cannot easily be damaged.
Lastly, replace your speaker with a new and good one.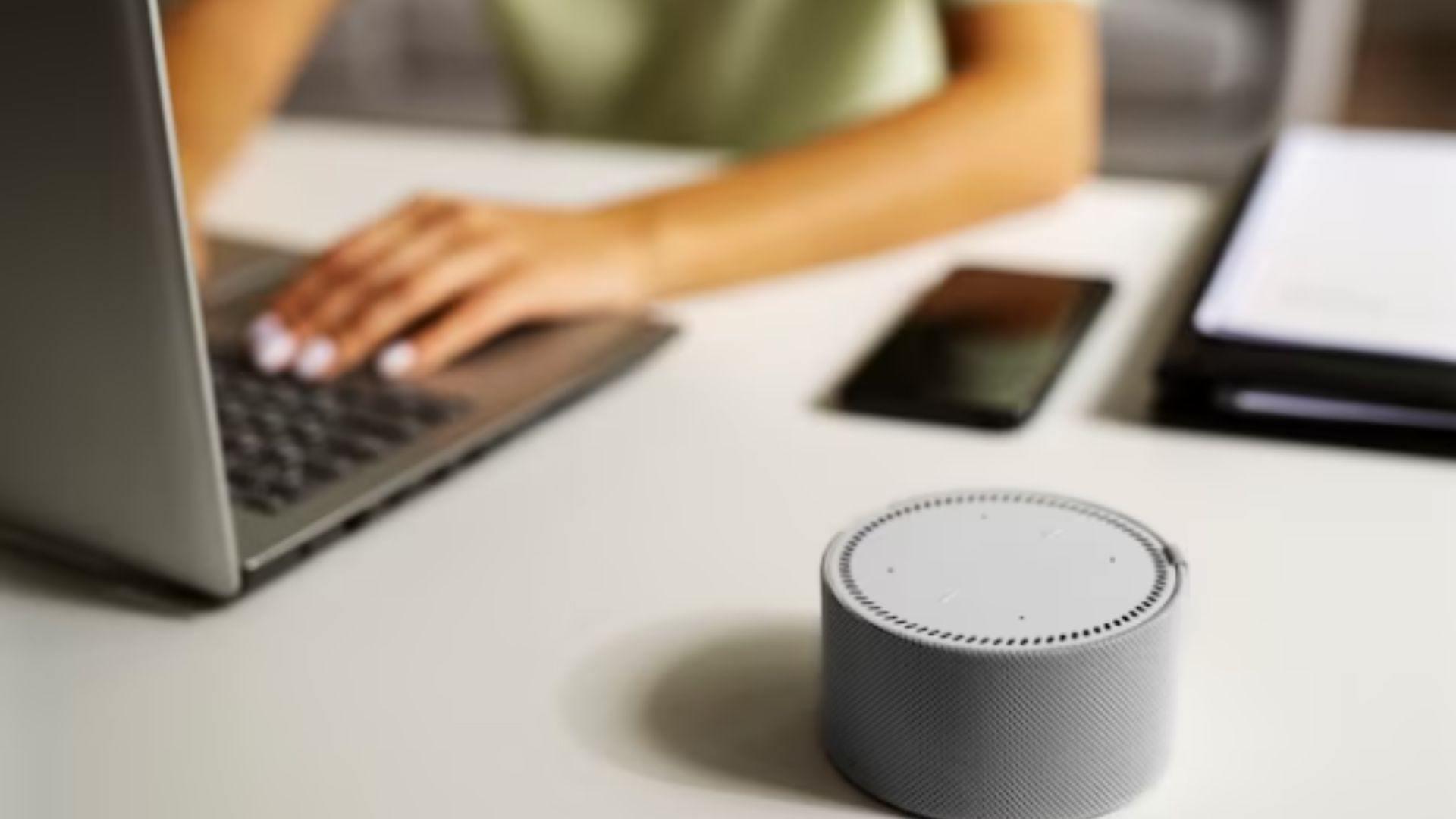 How to fix this when Alexa makes static noise?
Reset Your Alexa Device:
At the base or bottom of your Alexa, you will find a reset button. Keep in mind that when you reset your device then you have to register your smart speaker device on your Amazon Account. Also, you need to re-enter all the settings of your device again.
Press the reset button.
The light of your device first turns orange and then blue. Then, turn it back on.
After doing this, your device light turns orange. Then, you will know that your device setup mode is on.
At this time, connect Alexa to your Wi-Fi network.
Now, open your Alexa App and register all of the device details in your Amazon Account to activate the device.
What to do when Alexa Does not respond to you?
The first common issue that occurs is Alexa stops giving you a response and Alexa making a static noise. When you say any word to your Alexa such as Alexawake but your device did not give you any response and does not even turn on. Then, your device might have some common issues. Check these basic things before starting troubleshooting:
Make sure your device is plugged in to switch.
Check your cable connection with Alexa.
Check your internet connection and ensure that Alexa is connected to it.
Now, check the color bar of the Alexa device, it must be blue. If it is red, it means the microphone of your Alexa device is turned off.
Turn on your microphone button which is present on your Alexa device.
Lastly, check your Alexa App and confirm that all of your Alexa devices connect to one Amazon account.
Frequently Asked Questions:
Q. Why is my Alexa rattling?
This might be due to loose hardware or diaphragm. You need to just hold your Amazon Echo Speaker loosely in your hand. When you do this it reduces the noise produced by loose hardware. If no Alexa is rattling, then it might be loose hardware. On the other hand, if the rattling continues, then perhaps it is a torn diaphragm.
Q. Why does my Alexa make a random noise in the middle of the night?
If your Alexa makes a random noise in the middle of the night. Then it might give you an alert about new events, messages, and low battery. Moreover, if your device is beeping all over the night then, the feature of your device offers you to listen to the device alerts.
Q. Why does Alexa keep playing white noise?
When the skills are better at some point and the loops will be bigger by default. It keeps going unless the user asks Alexa to turn it off.
Q. Why does Alexa flash green and make a noise?
When Alexa flashes green light then it means you have incoming calls. There are 2 ways that green light flashes.
ClockWise Spinning
Pulsing Spinning
Final Remarks:
Regardless not being connected with Bluetooth or Wi-Fi might be a reason for Alexa making a static noise. The Amazon Alexa Echo is a smart speaker. By utilizing them you can also control your home by just giving them a command through your voice. When your Alexa is making a crackling and some static sounds it means you need to check your device connection, battery, or other things.
You need to find the problem and troubleshoot it to fix the static noises. To get rid of any type of problem that causes your Amazon Smart Echo Speaker, try to use your device carefully and smoothly. By doing this, your device might start giving a better sound and crack your problem with static noise.
for more information visit techbusinesinsider.com