Brand Protection Agency (SGS) Saudi Arabia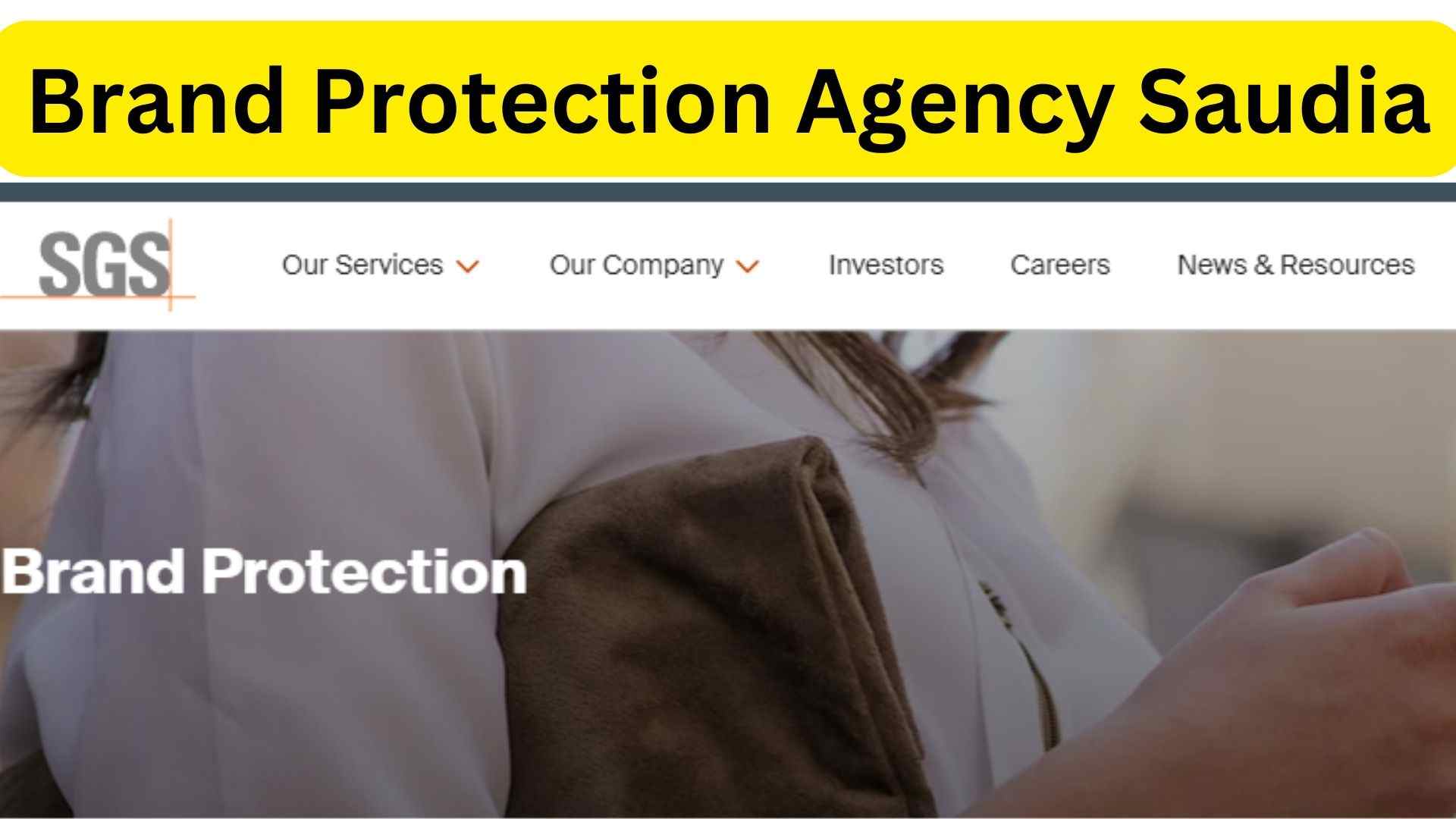 Securing a brand becomes important in today's competitive world. Keeping the value of a brand becomes harder as the global market and e-commerce have developed. Brand owners of many well-known companies in Saudi Arabia face danger from con artists.
For the first time, a new online platform called Special Brand Protection Agency Saudi Arabia is introduced to solve this problem. Saudi Arabia's brand protection agency plays an important role in maintaining the trust and reputation of companies. Because of the risk of financial damage to Saudi Arabia, it was important to deal with these issues. In this article, you'll explore the different services, responsibilities, advantages, and roles of the brand protection agency Saudi Arabia.
Understanding Brand Protection
Brand protection is an act and set of efforts a right holder takes to stop others from using their trademarks without their permission as this may result in a loss of sales; however, it's usually more important to prevent the loss of brand value, image, and trust. The methods and techniques used to protect a brand's intellectual property rights, copyrights, trademarks, and other private rights are referred to as brand protection.
Such resources are key to a company's growth and can be used by unauthorized people or organizations, leading to financial damage, bad publicity, and a decline in customer confidence.
Role of Brand Protecting Agency
Brand protection services support the avoidance of brand impression attacks, in which hackers create domains as well as websites that are like those of a trusted company. Businesses can get a number of services focused on their specific needs by working with a brand protection agency. These services may include:
Investigations and Intelligence Gathering
Brand protection agencies perform research to find out the origin of fake goods, gain data on fake networks, and collect evidence for legal action.
Trademark Registration and Enforcement
Brand protection firms help businesses register and protect their brands in Saudi Arabia. They are in charge of the legal details of trademark registration, as well as the tracking of trademark applications and the defense of trademark rights against suspected pirates.
Marketplace Monitoring and Takedown
E-commerce marketplaces serve as growing grounds for fake products. Product protection organizations keep an eye on these platforms for illegal listings and take proper action to get rid of fake products.
Brand Monitoring and Enforcement
Most brand protection services use modern technology as well as tracking tools to trace unauthorized brand use across the web, social networks, online stores, and marketplaces. They look into and sue businesses and dealers that commit brand fraud or violation.
Responsibilities of Brand Protection Agency Saudi Arabia
In Saudi Arabia, brand protection organizations have several responsibilities to secure the privacy of brands. At first, they check the marketplace for fake or pirated products and take proper legal action against culprits. They also do research and collect evidence to help companies in legal procedures. Furthermore, brand protection organizations control training programs as well as educational activities to educate companies on brand security measures and help them in understanding the risks connected with copying and trademark violation.
In addition, these organizations work with customs officials to detect and seize fake products at points of entry. They work with e-commerce sites and social media networks to discover and remove items or accounts that offer fake products. Brand protection organizations also work with other nations to fight cross-border piracy and trademark misuse.
Benefits
The following are some of the main benefits of using a brand protection agency Saudi Arabia:
Global Network and Collaborations
Many trademark protection companies have a global presence and work with law enforcement, customs, and online marketplaces. This enables them to manage cross-border operations and improve the accuracy of brand safety measures.
Expertise and Specialization
Brand protection firms offer deep expertise and knowledge in trademark rights, brand tracking, and action. They understand the specifics of the Saudi market and may develop specific methods to effectively defend brands.
While trademark protection firms need a start, their services are frequently affordable in the long term. Businesses can avoid large financial losses while preserving their market share by reducing fraud, misuse of trademarks, and brand loss.
Advanced Technology and Tools
Brand protection companies check social networks, detect fake goods, and follow unauthorized sellers using advanced technology and specific tools. These technologies help them in finding and reacting to violations quickly, while brand integrity is preserved.
Brand protection agencies collaborate closely with IP law experts. They can offer legal advice, handle brand registration and protection, or take legal action against criminals.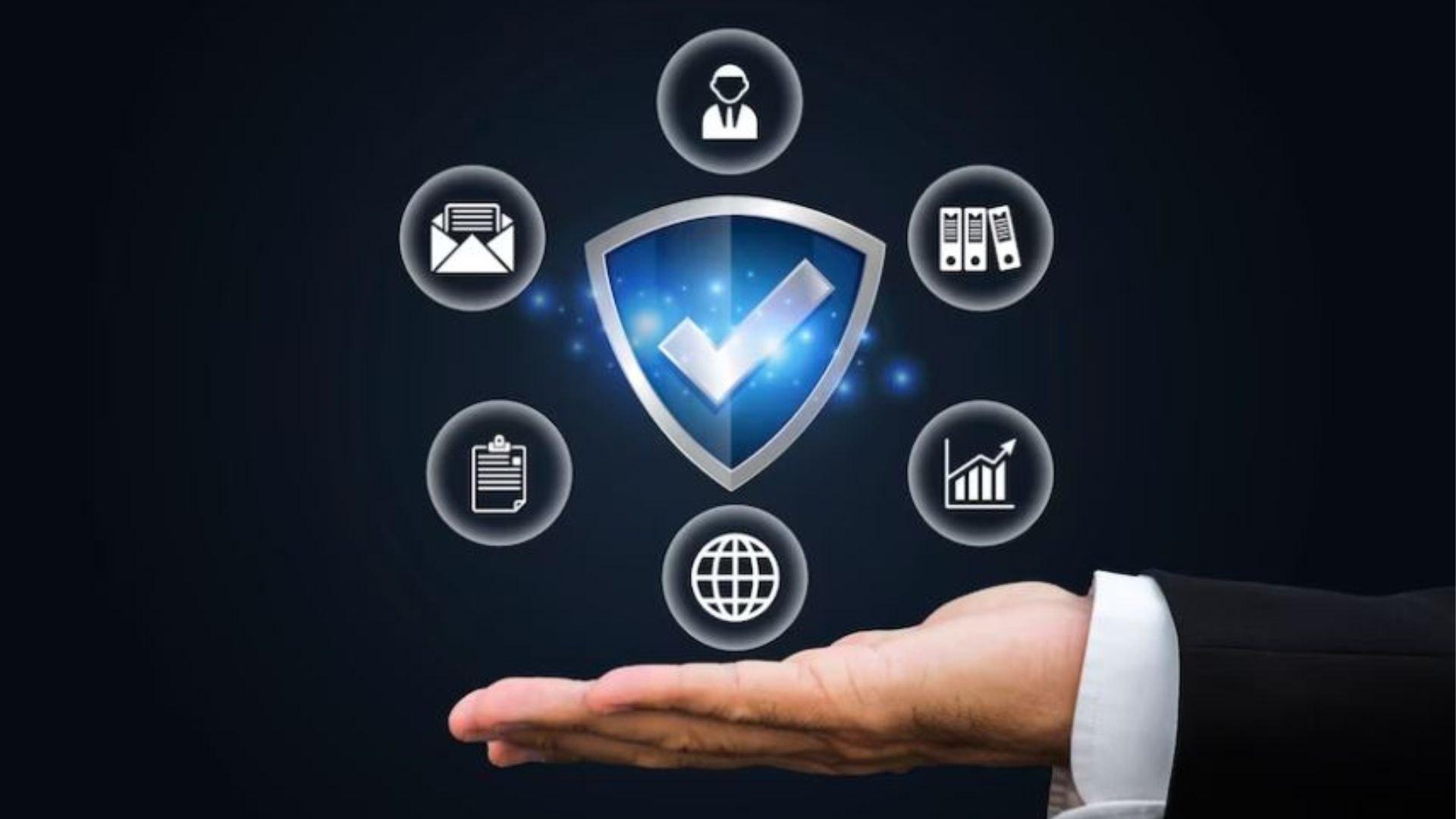 Brand Protection Agency Saudi Arabia
Saudi Arabia, as an important business and trade center, understands the value of brand protection. SGS Brand Protection, BRANDPOL Brand Protection, and Authentix Online Brand Protection are some of the specialized trademark protection agencies established by the Kingdom of Saudi Arabia. To tackle brand-related crimes, these agencies work with law enforcement, businesses, and other important stakeholders.
SGS Brand Protection Agency Saudi Arabia
SGS provides 360-degree protection for your brand. However, its services involve tracing and tracking, as well as saving money with numerous e-commerce solutions, increasing earnings, and minimizing copies. Furthermore, the organization has released a broad range of products that make it simple to protect your funds, image, and market share. Their primary function is to offer all-around protection.
On the other side, they will help their clients in the event of a security incident. Because traditional techniques, combined with new technology, enable them to provide the most clever and varied trademark safety solutions for your company and supply chains.
SGS Band Protection Services
Special brand protection agency Saudi Arabia provides a network of solutions that employ creative techniques to offer you real-time information on your things. Furthermore, the following services are provided brand protection Agency Saudi Arabia:
Identifying unauthorized locations and businesses where costly products can be replaced with fake ones.
Production of Traceability
It actively directed supplier monitoring to prevent the production of duplicates.
Using modern technologies to uncover possible weak points along with faults in the supply network can help discover suppliers who are using unauthorized distribution methods.
Tracking technology, whether included or attached to particular items, helps in the tracking of each item as well as the supply chain. Moreover, it gives insights and complete visibility that allow swift decisions based on data.
It is important to keep track of goods transitions in real time. As a result, the company provides quick access to its clients via visual dashboards, which helps to reduce the chance of delay.
BRANDPOL Brand Protection Agency Saudi Arabia
The BRANDPOL is a global team of professionals who develop one-of-a-kind solutions for internet information security. BRANDPOL has been providing solutions in the areas of trademark and copyright security, price tracking, social media, and mass media monitoring, managing your brand, and the prevention of various risks to business on the web for over 12 years.
The BRANDPOL system in Saudi Arabia enables users to find websites along with other online platforms in the most automated way possible. It is also useful in identifying IP rights users and selling fake or pirated products. The BRANDPOL platform, on the other hand, may be used to analyze websites and identify suspicious information. It also destroys information, infringes on actual holder rights, and trades fake products, videos and audio content, author text, and pirated software. You can have access to your safety system 24 hours a day, seven days a week.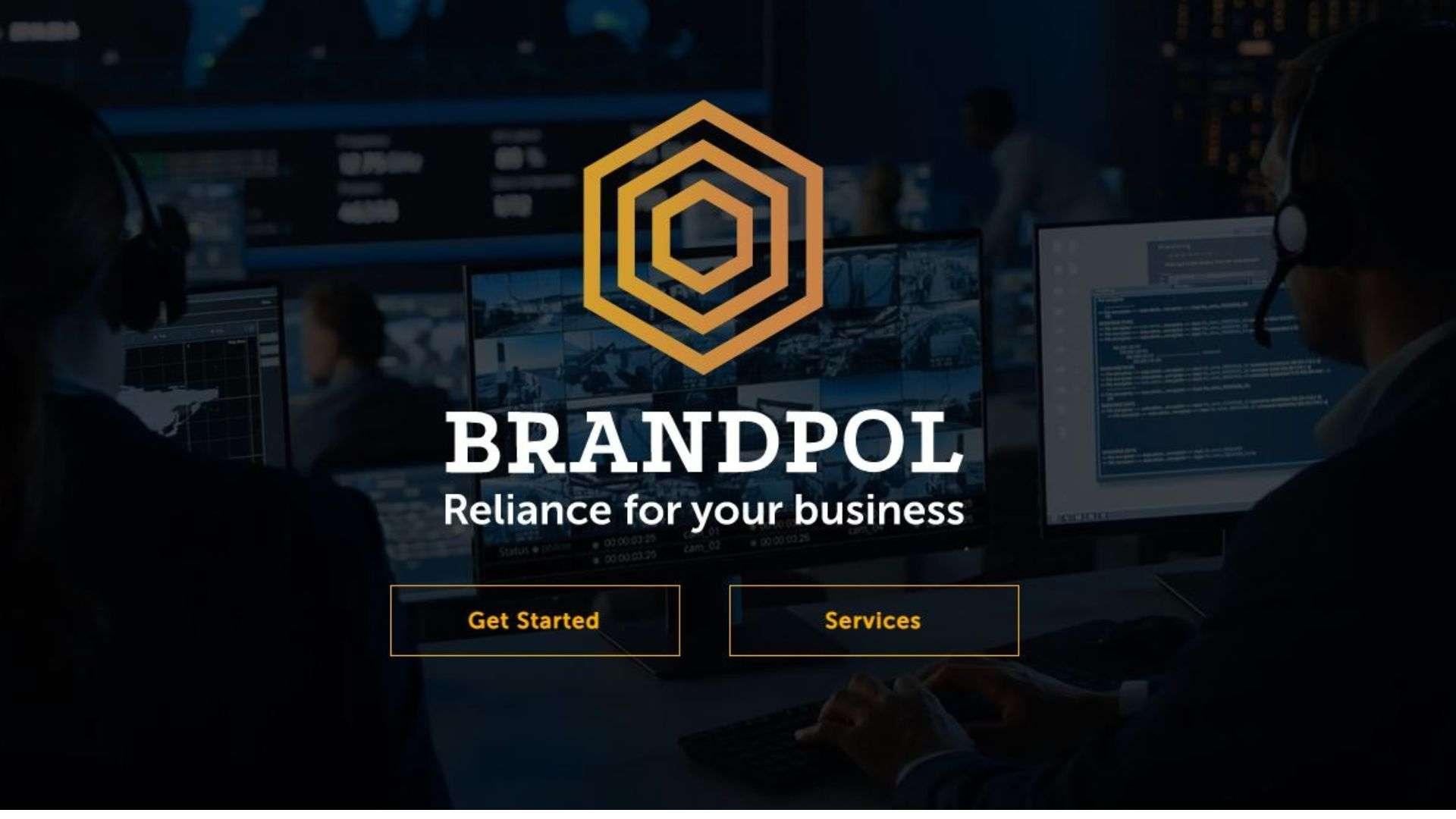 BRANDPOL Brand Protection Services
BRANDPOL Brand Protection Agency offers a one-of-a-kind complete and uniform approach to brand protection. The following are some of the services offered by the BRANDPOL brand protection agency Saudi Arabia:
Detect and remove all brand frauds on the internet. Additionally, provide constant security.
Online Reputation Management (ORM)
Delete any negative internet mentions of you and your company's name. Furthermore, give an ongoing legal and technical defense for your reputation.
Monitor pricing on the internet's 8,000,000 websites along with marketplaces (Amazon, Ali Express, E-bay, and many others).
Copyright Protection on the Internet
Track down and eliminate illegal online content, software, and other copyright items.
Anti-Phishing system for your business
Identify and remove attacks on your company. Remove scam websites and additional sources acting as official resources from your firm.
Mass and Social Media Mentions Monitoring System
Identify any beneficial and negative references of you in the news and social media, as well as on review websites and in messengers.
Authentix Online Brand Protection Agency Saudi Arabia
The Authentix states over 200 of the world's top companies which includes Fortune 500 clients, on intellectual property issues in the world of technology, including not only traditional e-commerce sites, but also more challenging arenas such as social media platforms, NFT portals, and the darknet. Online trademark protection solutions from Authentix mix modern technological tools with experienced research. It has made major investments in machine-learning technology to provide superior online security for the brand's services and solutions. It serves the luxury and fashion industries, as well as consumer goods, wine & spirits, medicines, industrial, and automotive.
Authentix Online Brand Protection Services
Authentix online brand protection services include:
Tracking pirated content online and removing fake content
Conducting offline investigations
Supporting with legal research and enrolling
Tracking trademark violations on the internet and blocking sales for fake products
Assisting with enforcement or settlement
Specialized services in China
How to Search for Online Brand Protection Agency Saudi Arabia?
The organization is always ready to offer its valued services to clients, particularly in Saudi Arabia. For many years, they offered brand management services as well as online brand protection. As a result, people are not expressing worries because the organization has years of expertise in this field. Furthermore, customized protection brand solution provides high-quality services and tools to clients in Saudi Arabia.
The organization has close relationships with foreign affiliates and local partners to provide the best analytical intelligence as well as services to clients. As a result, brand protection investigators have a great deal to remove false profiles and websites. In addition, they understand how to label those accounts or web pages as spam to get them removed and avoid financial loss.
Choosing a Brand Protection Agency Saudi Arabia
Businesses in Saudi Arabia must consider the following parts when choosing a brand protection agency:
Reputation and References:
Examine the agency's industry record and ask for referrals or reviews from past clients. A trustworthy firm should have a solid history of providing successful brand protection solutions.
Expertise and Experience
Look for companies with a track record of brand protection, especially in the Saudi market. They should be aware of brand fraud, copyright regulation, and online brand tracking.
Technology and Tools
Ask about the company's computer network along with brand tracking and enforcing measures. They must have advanced technology in place to identify fake products, track down unauthorized companies, and give real-time information.
Collaborations and Networks
Identify agencies that have formed partnerships with law enforcement, customs officials, and online platforms. A solid network can help with quicker responses and greater coordination when it comes to enforcing trademark protection procedures.
Comprehensive Services
Pick a company that provides a wide range of trademark protection services that are suitable for what you need. Online tracking, regulatory actions, legal help, inquiries, and partnerships with authorities are all possibilities.
Cost and ROI
Examine the price structure of the agency and its possible return on investment. While cost is a key factor, it is also important to consider the value and efficacy of the services supplied.
How do Fake Profiles Damage Brand Image?
On many social media sites, there are countless fake accounts or websites that harm a brand's image. Along with these effects, a bad reputation can cost a company financially. As a result, those companies, mainly those that have extensive online contact, are currently in danger in Saudi Arabia. Nevertheless, to maintain an eye on such criminals, the brand protection agency Saudi Arabia launched online monitoring services.
Every brand owner can protect against possible risks early on. It is important to note, however, that all business inquiries are dealt with confidentially and quietly. Special brand protection agency Saudi Arabia remains available to clients with trustworthy help. To protect its clients' businesses, the organization uses professional techniques like AI. People are not concerned by fraudsters' threats since the company has an answer for any difficulty in this regard.
How to track Fake Orders?
The Saudi special brand protection organization tracks fake online goods using quite some methods. A few of them are the following:
Monitoring pirated content online and removing unauthorized material
Helping in settling or execution through offline investigations
Removing fake orders by monitoring trademark infringement online
Assisting with legal research and preparation
Frequently Asked Questions
Q: How can I legally protect my brand?
With a registered trademark, you have sole permission to use the name of your business across the country for certain types of products or services. Additionally, registering a trademark gives you the ability to take action in federal court, if necessary, to stop anyone from making a profit from your brand name.
Q: What is brand IP protection?
Brand protection is the security of a business's intellectual property (IP) from criminals trying to make unlicensed use of its IP, including its patents, design marks, trade dress, trademarks, and domain names, wherever they could be found online.
Q: How does brand protection work?
Brand protection refers to the process of attempting to stop criminals, copycats, and other unsavory characters from illegally damaging your brand by the use of your intellectual property (IP), your company's name, or your brand identity, as well as your designs, trademarks, patents, copyrights, and other types of IP.
Q: What is an example of brand protection?
Intellectual property portfolio management is one of the most common forms of brand protection strategies and services.
Summary
Brand protection agency Saudi Arabia is an important protector of trademarks and brand integrity. Along with these, it protects the Saudi people's investment. In Saudi Arabia, scammers were causing financial harm to well-known brands. They assist businesses in protecting their brands against fraud, misuse of trademarks, and unauthorized usage through their efforts.
There are countless false profiles and websites available that are harming the reputations of major Saudi businesses. To deal with these challenges, a new online platform called special brand protection was launched for the first time. To address brand-related crimes, these authorities work with a variety of partners, use modern technology, and take legal action. By protecting brands, they help to establish a fair and secure workplace, promote innovation, and maintain trust among customers. For more info must visit techbusinesinsider.com