Dell Vostro 15 3583: An Amazing Laptop Review 2023
Dell Vostro 15 3583
What is Dell Vostro 15 3583?
Dell Vostro 15 3583 is a well-designed economical laptop that is equipped with considerable specification. The 15.6 inches model (380*258*19.8mm) was launched between 23 July and December 2020. This laptop has a dedicated Graphics Processing Unit. Its Intel Core i7-8565U works especially well and is the main factor behind the remarkable speed of this device.
Furthermore, DDR4 RAM up to 8GB and a 1TB hard drive assist the device. Overall, you will get your work done very smoothly without much disturbance.
You can play moderate graphic games with AMD Radeon 520 graphics under 2GB memory but high-resolution games can't be played here. Hence, for a budget laptop with more specifications, the Dell Vostro i7 is a suitable one.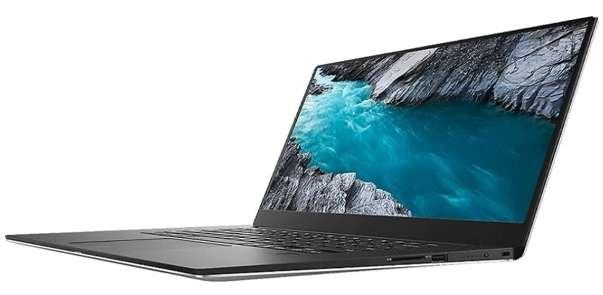 General Specifications:
| Model | 15 3583 |
| --- | --- |
| Usefulness | Business |
| Device type | Notebook |
| Operating system(OS) | Windows 10 Home Basic (64-bit) |
| Weight | 2.2kg |
| Brand | Intel |
| Dimensions | 380*258*19.8mm |
| Display | 15.6inches (39.62cm) |
| Processor | Intel Core i7-8565U |
| RAM | 16 GB DDR4 |
Detailed Features:
From the above details related to Dell Vostro 15 3583 specifications, you may have got a rough idea about the functionalities of Dell Vostro 15 3583. After discussing the technical figures, let's shed light upon some of the major features of the model in detail:
Display:
The high-quality LED display with a screen resolution of 1920*1080 pixels gives Dell Vostro 15 3583 a lustrous shine. Therefore, the model has a solid HD display with a crystal clear screen.
Since the screen covers a wide range of colors, it feels immense joy while watching online films and web series on the device. The laptop also has an inbuilt Home Theatre sound system which enables a clear sound in the audio system. Through the HDMI port, you can connect a monitor to the display as well.
Additionally, the model consists of gesture activated Touchpad and a Standard Notebook Keyboard. Furthermore, you get the option to do video calls through this device as well because it has an inbuilt 720-resolution webcam.
| Display type | LED |
| --- | --- |
| size | 15.6inches (39.62cm) |
| Resolution | 1929*1080 pixels |
| PPI | ~141 |
| Anti-Glare Screen | Yes |
| Features | Full HD LED Backlit Display |
| Video recording | 720p HD |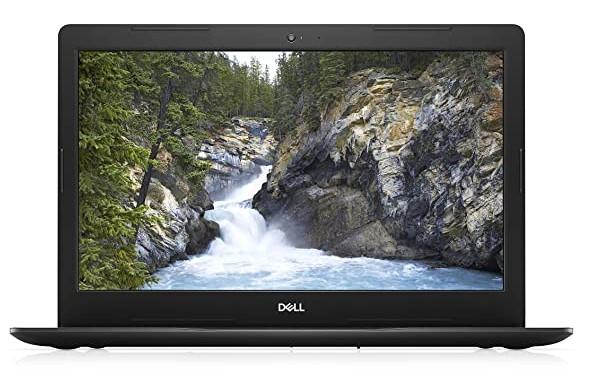 Multimedia:
The laptop has an attractive visual appeal with an amazing audio system. The model is an economical one that performs exceptionally well when compared to its peers, just like the Dell Alienware M15 R6. It is perfect for personal use at home and it consists of the required features:
The Intel Core i7-8565U processor and 4GB RAM.
Its AMD Radeon 520 graphics with 2GB memory
An ergonomic Standard Notebook Keyboard can also be seen which is attached to the laptop.
The Li-Ion battery gives it power so that the device can work without getting overheated.
The 15.6-inch size laptop can be hooked to any PC or smartphone as well through an option," Dell Mobile Connect".
Keyboard and Touchpad
Talking the keyboard, its keys are arranged in a way similar to a grid pattern.
The touchpad of this device is designed in such a way that it can be used as a mouse. The touchpad supports four fingers. But it is not up to mark. However, you have the option to set it to high-speed touchscreen response by altering the mouse settings. It is also to be noted that doing such a change will reduce your screen resolution so that battery life can be saved.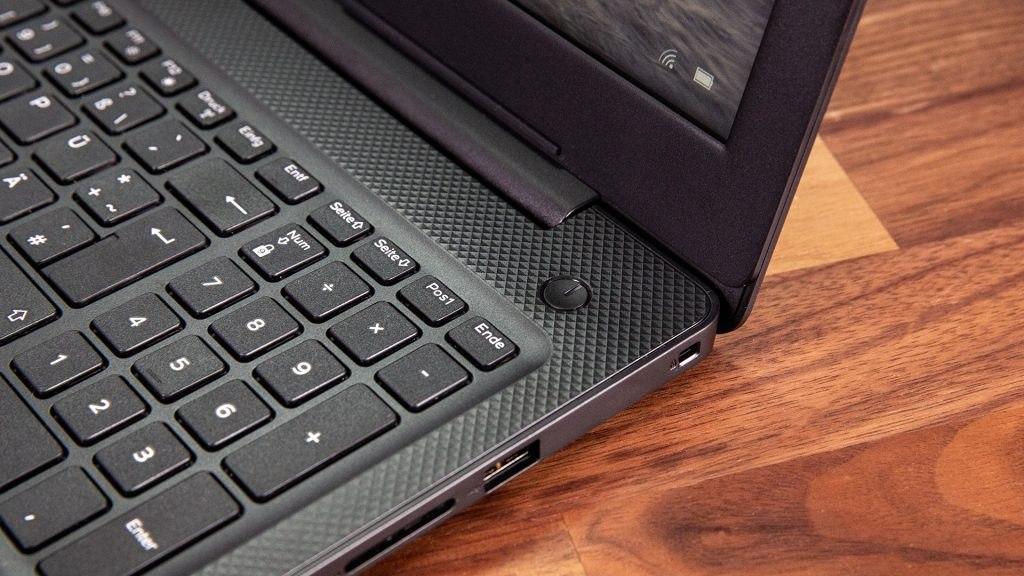 Source: Notebooksbilliger.com
Memory
The memory size of any laptop plays an important role in its performance quality. Both are directly proportional to each other. To increase the quality of performance, one has to upgrade the memory size. The more the memory size, the higher will be the performance quality. Generally, the laptop memory can last for two years with proper care.
Battery
The Dell Vostro 15 3583 comprises Li-ion or Li-Polymer Technologies which work smoothly to some extent. The low-budget laptop also offers you a 1TB SATA hard drive with three lithium-ion batteries for extra storage.
Besides, keeping the device in a cool place will work positively. On the contrary, placing it near warm places such as the car seat during traveling can damage the battery by producing a lot of heat which works negatively for the device.
Performance:
Though the model is a low-budget laptop, it still comes up with powerful features which enhance its performance from good to best. Let's see how Dell Vostro 15 3583 performs extraordinarily.
• Dell Vostro 15 3583 runs on 4GB memory which is very less, however, there is an option for its upgrade to 16GB. You can do it anytime when you want to increase its memory. Doing this will enhance the performance of the device which makes sure it raises its speed as well.
•At a reasonable price, you get a powerful processor which is the base of any laptop. Since it's heavier when compared to other models in the market in the same range, you should consider buying it once before making any final decision.
Though not the most powerful, still the model is considered best when making a decent laptop purchase.
Dell Vostro 15 3583 Price
In India, the model comes with a starting price of $84.91which is quite affordable for middle-class families as well. The pricing range may go from a starting cost of $ 84.91 to nearly $201.69. This shows that the pricing of this model has gone through several changes in the past years.
But the recently updated price of the Dell Vostro 15 3583 laptop is approximately $644. This pricing has been updated in October 2022, therefore, this is the most recent one. It is a middle-budget laptop that features very useful specifications.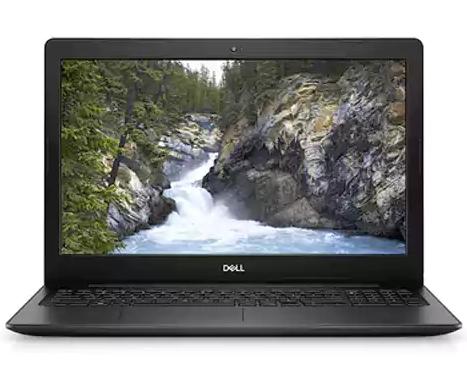 Image Source: firstpost
Merits and Demerits
Below explained within the points are the merits of Dell Vostro 15 3583. Let's start analyzing them one by one:
Merits:
All working professionals and experts locate this device ideal because it is 15.6- an inch crystal clear display it 'seen supporting a wide variety of colors is actually helpful in showing distinct styles of displays, tasks, documentaries, and much more.
You get a feel of the theater when looking at any movie at your private home at that computer's Full HD show (1920*1080).
The model is cost-effective and any center-class family also can have enough money for it. With low-priced finance, numerous integrated capabilities can be enjoyed.
Demerits:
The battery time is quite small which hampers a smooth flow of work. You may face difficulties while completing those tasks which need long hours. You have to take care of the device's battery in intervals which thus makes this model undesirable.
The model type is relatively heavier than its equivalent comparisons and thus its mobility is quite tedious.
When you play games in high resolution, the performance goes downwards. It starts working slower than before which has a direct adverse impact on the system. Hence, for gaming purposes, the laptop is not a good option at all.
FAQs:
What is the price of a Dell Vostro 3583 laptop?
Dell Vostro 15 3583 Laptop (8th Gen Core i7) price in the USA starts from $84.91.
Why did Dell discontinue Vostro?
Dell stopped the manufacturing of all Dell Vostro systems in 2013. The selective models of laptops are available at the outlet for a limited time. The reason for the discontinuation of Vostro was reported because the market demands Laser and technology changes.
What are the disadvantages of Dell Vostro?
Poor display, keyboard unsuitable for frequent writing, limited business features, bad speakers.
Low display, mediocre input devices, limited business features, bad speakers, and no TrackPoint.
Bottom Line:
Finally, from Dell Vostro 15 3583 reviews, I must say that it is the best laptop under a normal range of budget. If you need to buy a laptop for personal use at home and specifically one that runs on windows 10 with the latest processor, then Dell Vostro 15 3583 is a perfect choice.
In short, the Dell Vostro i7 is appropriate for those who want to buy a laptop for normal use and who travel a lot while working. Regarding ordinary use, it has every useful feature embedded and thus gives its best possible performance. For more info must visit techbusinesinsider.com