How to Improve Your Finance Management with Company Virtual Cards?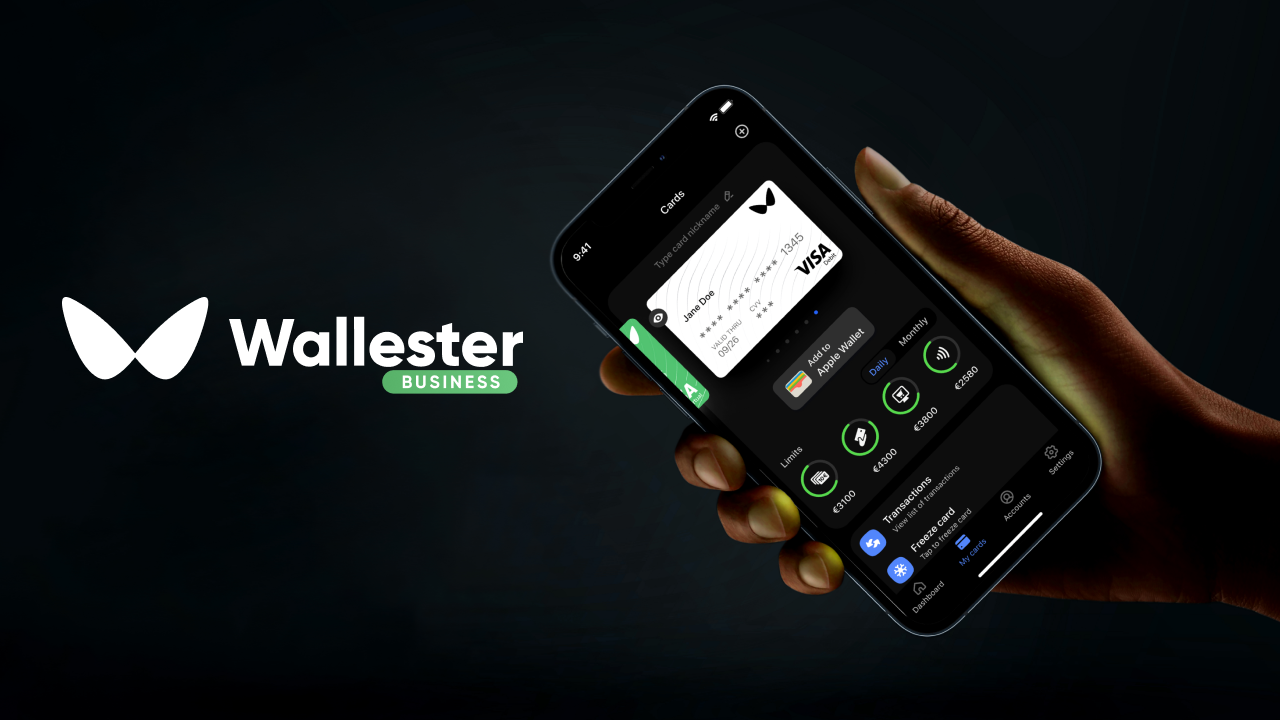 You won't surprise anyone by using credit cards for your business expenses for Finance management. However, the scenario changes once their virtual alternatives come to the ground. This solution is a powerful financial instrument to replace business-to-business transfers via fiat money and cheques, but not only. With professional virtual card issuing, you can solve several challenges of e-commerce payments in an instant. Keep reading this article to find out more about virtual cards and their benefits for modern businesses of any scale.
Advantageous Ways to Harness the Power of Virtual Cards
Such a system is widely appreciate for its advance automation in invoicing and storing business expenses. Also, setting limits for spending, and speeding up online purchases of different kinds. Virtual cards can become the next big thing to introduce to your company's policies and be ready for further innovations in the market. Here are some of the performances that stand out thanks to virtual card issuing services:
They can be used to make travel arrangements for your employees. With preset limits on the maximum amount of cash to spend, virtual cards become a life-changing way to control your corporate expenses. Besides, with professional services, you will automatically receive data about all the payments made via issued cards.
When choosing the target service provider, pay attention to the presence of audit and analytics features of virtual cards. Then it will be significantly easier to keep track of the expenditures of your staff. It brings more control to your daily financial routine, especially in the case of large corporations and enterprises.
It is a wonderful option for companies interested in keeping an eye on their subscriptions and campaigns. Without disclosing their information to third parties, businesses can succeed in media purchasing and similar projects. You can adjust your virtual cards for automatic payments, streamlining your payment operations.
You become less dependent on physical cash, which helps you participate in more projects with strict deadlines and meet the requirements of a higher number of customers, who prefer virtual cards over cheques. Don't hesitate to implement the power of such instruments to take your digitalized performance to the next quality level.
By setting up individual virtual cards for your staff and merchants, you boost your finance protection and service personalization.
Virtual Card Issuing with Wallester
Once the benefits of getting virtual cards are define, it is high time to understand what service providers will satisfy your demand for such finance management instruments. With Wallester Business, a wide range of capabilities is at your fingertips. Get free corporate virtual VISA cards today!
The variety of service packages makes this offer extremely personalized. To get started, you can open a free account and see how efficiently Wallester works. With up to three hundred virtual cards and an unlimited number of physical ones, this platform caters to the interests of different-scaled businesses.
Your performance is backed up by the full-service application from Wallester. In a nutshell, it is an all-inclusive solution to navigate through your payments and take care of how they are handled and recorded. With several automated features at your disposal, including reports and audits, you will conduct secure and hassle-free online payments in the EU and other Visa-friendly countries.
This system can be integrated into several third-party environments. The contactless payment function is also available, letting you advance in media purchasing or other transactions via Google Pay and Apple Pay.
Final Thoughts: Is Virtual Card Issuing Worth It?
Of course, your business activities determine the efficiency of such expense and Finance management in your particular case with Wallester. Overall, their role in simplifying and streamlining B2B, even B2C interactions shouldn't underestimated. While functioning in a similar way to credit cards, virtual ones deliver more benefits to their users — from minimized fraud and money laundering risks to better control over your company's financial health and reputation. Just check them in practice and see a difference!