Kindle Paperwhite Stuck on Tree Screen/ Easy Solutions
Kindle provides a great option to read books especially when you are on the move. However, many users have complained about Kindle Paperwhite being stuck on tree screen. This is actually a screen saver that does not move away when there is a problem or bug in your device. There are different methods you can apply to solve this issue.
This blog will discuss all possible reasons that can cause the screen saver to stuck on the Kindle screen. Furthermore, we will go through how one can get rid of this issue if the screen is stuck on a tree screen.
Solutions to Kindle Paperwhite stuck on Tree Screen Issue:
One can try different solutions if one ever faces this problem with his Kindle Device. Here is a brief description of each method and how to apply it.
Reboot Your Kindle Device:
You need to perform a hard restart by holding the power button down for 40 full seconds (disregard the shutdown message) until the device turns off, then turn it back on. A hard restart generally fixes most of the intermittent issues.
Charging your Kindle Device:
your Kindle Paperwhite is stuck in the screensaver (the boy reading under the tree). In this case, when it is plugged in to charge is there any light coming on? If the light is not coming on, you should try following these steps:
With a different cable/cod, charge it. Or try a different port, like charging it from a computer.
Leave it plugged in for at least 3 hours.
Then, press and hold the power button until the screen flashes, then release the power button. Try these steps with the device plugged in and not plugged in.
Drain the Battery of the Kindle Device:
If you have the "Kindle Paperwhite stuck on Tree Screen" issue with your Kindle e-reader. You can try the below steps to resolve this issue:
Completely draining the battery and then try starting up the device.
Let the device sit on the page with the tree for a few hours and check if you are able to access the device then.
Try plugging the device into the charger (which was provided along with the device) and try the 40-second step again.
Contact the Support Team of Amazon Kindle:
Finally, if no solution method is working on your device, you should contact the official support team of Kindle. The support team is kind enough to provide you with the solution manually.
If you already tried those steps and your device is fully charged but continues to stay stuck with the screensaver, then in order to investigate this situation together and provide advanced troubleshooting, please reach out to the Kindle team
What steps are to be taken to avoid this Screen Saver stuck issue?
So, by any means, if you are able to get your device on track and the screen saver issue is resolved, you need to follow the processes that we will discuss below.
Update the Kindle Software:
You should check whether the Kindle device update is available. If Yes, then you should make sure your Kindle is running the latest software version.
Here is how you can update the software of the Kindle e-reader.
Go to the option of "Settings" > "Device Options" > "System Updates". Now check if there are any available updates and install the updates to keep the device functioning smoothly.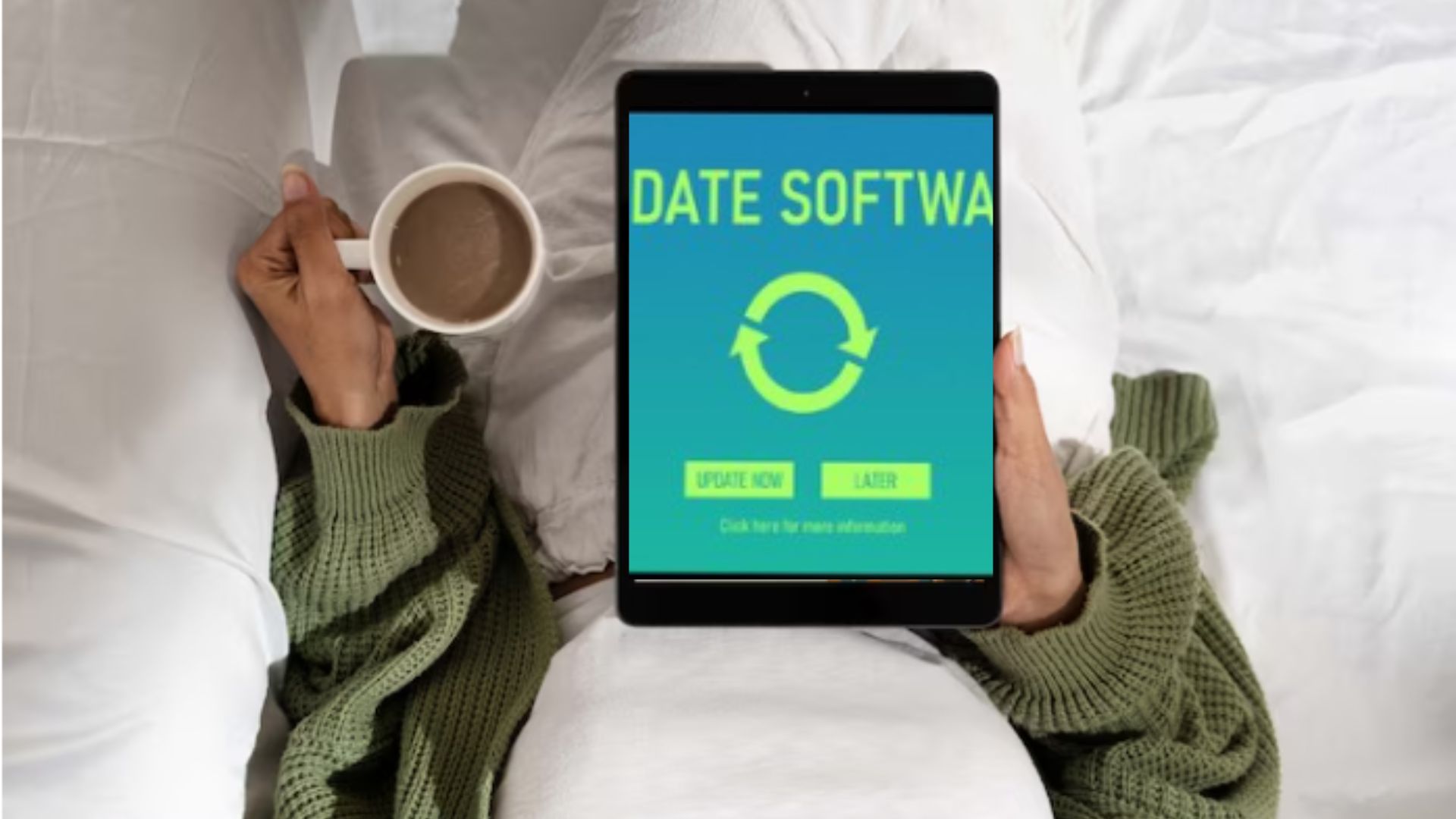 Auto or Manual Update of Kindle Firmware:
Updating the firmware of Kindle devices is also very important for its smooth functioning. If it does not update itself automatically, you should try updating it manually.
For this purpose, you have to go to the official website of Amazon Kindle. Now, navigate the software updates page on the website and download the latest firmware for the Kindle Paperwhite.
The next step is connecting your Kindle device to the computer and transferring the downloaded update file to your Kindle Paperwhite.
Now, you need to remove your Kindle and go to "Settings" > "Device Options" > "System Updates" to start the process of Update.
Reset the Kindle to Factory Settings:
If you keep facing these issues again and again, you can do the factory reset to the device.
For a factory reset, make sure you copy or upload your data to somewhere a safe storage. Because a factory reset will erase all your data from the Kindle device.
Here is how you can reset your Kindle device
Go to "Settings" > "Device Options" > "Reset to Factory Defaults."
Reasons Behind the Kindle Stuck on Tree Screen:
There is no particular reason or factor that causes a Kindle Paperwhite device to behave like this. However, we will discuss some possible factors that may lead to Kindle Paperwhite stuck on Tree Screen issue.
Software Glitches:
Due to a certain software glitch, Tree Screen Saver can get stuck on your Kindle Paperwhite screen. These glitches can make the device screen immovable for a short or long time and usually, the device itself solves this issue.
Hardware Functionality Problems:
Another possible reason could be a problem with the hardware component of the Kindle Paperwhite device. Due to any accidental spill or accident, the inner components of the device may get damaged and result in this screen saver stuck problem.
Any Corrupted File or Malware:
However, if you have installed any app or any file that is not from authorized sources, you may encounter these issues. These apps or files are actually malware that is a threat to your device files and your privacy. Such malware can get access to your personal information, credentials, and files in Kindle Paperwhite and potentially result in leaking it or making your device stuck or hung.
Memory or Drive Issues:
Kindle Paperwhite may have some memory or storage drive issues on its Random Access Memory that cause the functioning of the device to slow or stuck. Therefore, you can face problems like Kindle Paperwhite stuck on Tree Screen.
Charging or Battery Malfunctioning:
The battery of Kindle Paperwhite can also cause the device to stuck and halt the smooth functioning of the device. However, the charging port or charger might cause the screen of the device to stuck. Such technical glitches do not usually happen frequently, but if they do, you can contact the support team of Kindle manufacturers.
Outdated Software:
An outdated Operating System Software can cause this problem of the screen saver hanging on the screen and not device not working properly. Therefore, after it gets right, you need to update the software of the Operating System for the smooth functioning of the device.
Final Thoughts:
Kindle Paperwhite is an excellent platform that can help in reading e-books. But due to various reasons, A Kindle Paperwhite stuck on Tree Screen problem can happen. So, we discussed how you can resolve these issues and why this happens in a brief description.