How To Reset a Logitech Keyboard – Very Easy Guide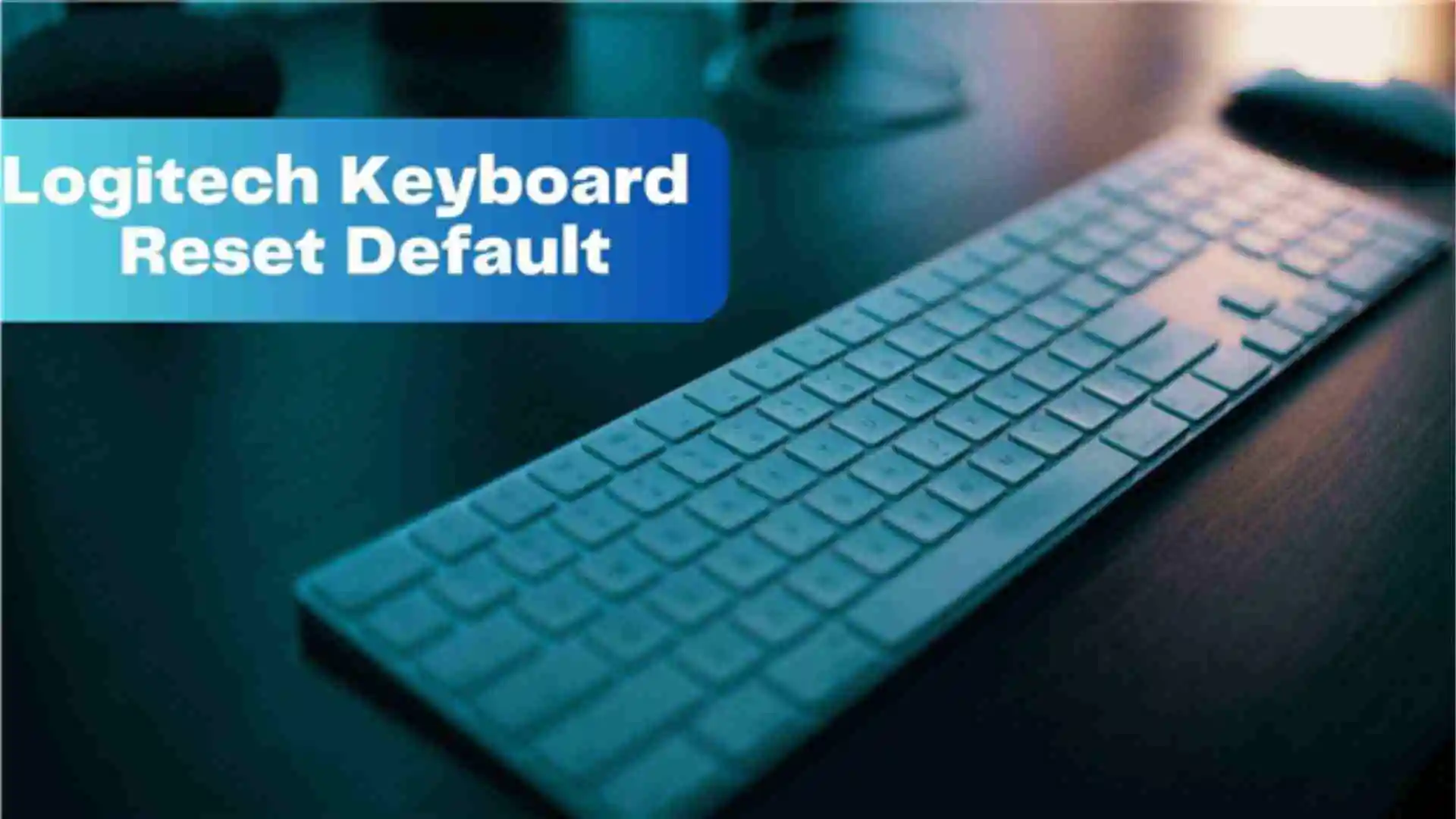 Those Logitech keyboards that are wireless and use Bluetooth technology often cause various issues while performing actions. Logitech is one of the famous brands that make reliable, quality, and user-friendly keyboards as well as mice. Moreover, in some cases, their keyboards cause a problem and do not respond to you.
Don't take any type of stress about it, you can resolve this problem by using a method for Logitech keyboard reset default. Here is how you can reset the Logitech keyboard.
How can you reset your Logitech keyboard?
Here are some easy and simple steps for you on Logitech keyboard reset default:
First, you need to turn on your wireless Logitech Keyboard.
Next, you need to follow this key combination.
ESC + O –> ESC + O –> ESC + B
After this, you can see light blinks multiple times on the left top corner of your keyboard.
Now, you successfully reset your Logitech Keyboard.
How can you reset your Bluetooth Logitech Keyboard?
Here are methods that you need to follow for the Logitech keyboard reset default.
First, you need to Turn off your Logitech Keyboard.
After that press the ESC key.
As you still press the key, turn on your Logitech keyboard.
Wait for 5 seconds and release the ESC key.
The Keyboard should produce some flashlights that show that the reset is complete.
How can you find out your Logitech keyboard is not working?
Here are some troubleshooting techniques to find out why your Logitech keyboard is not working:
Step # 1: Plug the USB receiver
First, you need to plug your Wireless USB receiver into the USB Port of your laptop.
Now, turn on your Logitech Keyboard.
Reason: Your keyboard might be placed far away from your laptop. So, it cannot face some issues regarding communicating with your wireless device.
Step # 2: Unplug the Keyboard receiver
Plug out your Wireless USB receiver and plug it into another USB port of your laptop.
Make sure that it properly plugs.
Reason: it might be because your previous USB port has an issue that's why it does not work properly.
Step # 3: Check Batteries
Turn Off your Logitech keyboard.
Turn Over your Keyboard and look at the battery compartment.
To the bottom of your laptop, you need to see the battery compartment cover to know about the correct directions for two "AAA" batteries.
To troubleshoot the problem, ensure that your 2 "AAA" batteries are installed in the correct position.
If your batteries are not installed correctly or have any issues, then replace them with the new latest batteries.
Reason: Your keyboard batteries might be too weak to communicate properly with your wireless USB receiver.
How can you Restore your Logitech keyboard Settings by using Logitech Unifying Software?
First, you need to download it from the official website of Logitech. Open up the Logitech unifying software.
After agreeing to all the terms and conditions, a screen will appear next to you. Click on the "Advanced Button".
Next, on the left top corner of your screen, it will show that your Logitech keyboard is connected to a wireless USB unifying receiver. Moreover, if you press the keyboard button, it lights up which will show your keyboard is communicating.
Next, if your keyboard does not show pairing. Then, you tap on "Pair a New Device".
It will take you to a further screen that shows you some instructions on how you can pair your Logitech wireless keyboard with the wireless USB Unifying Receiver.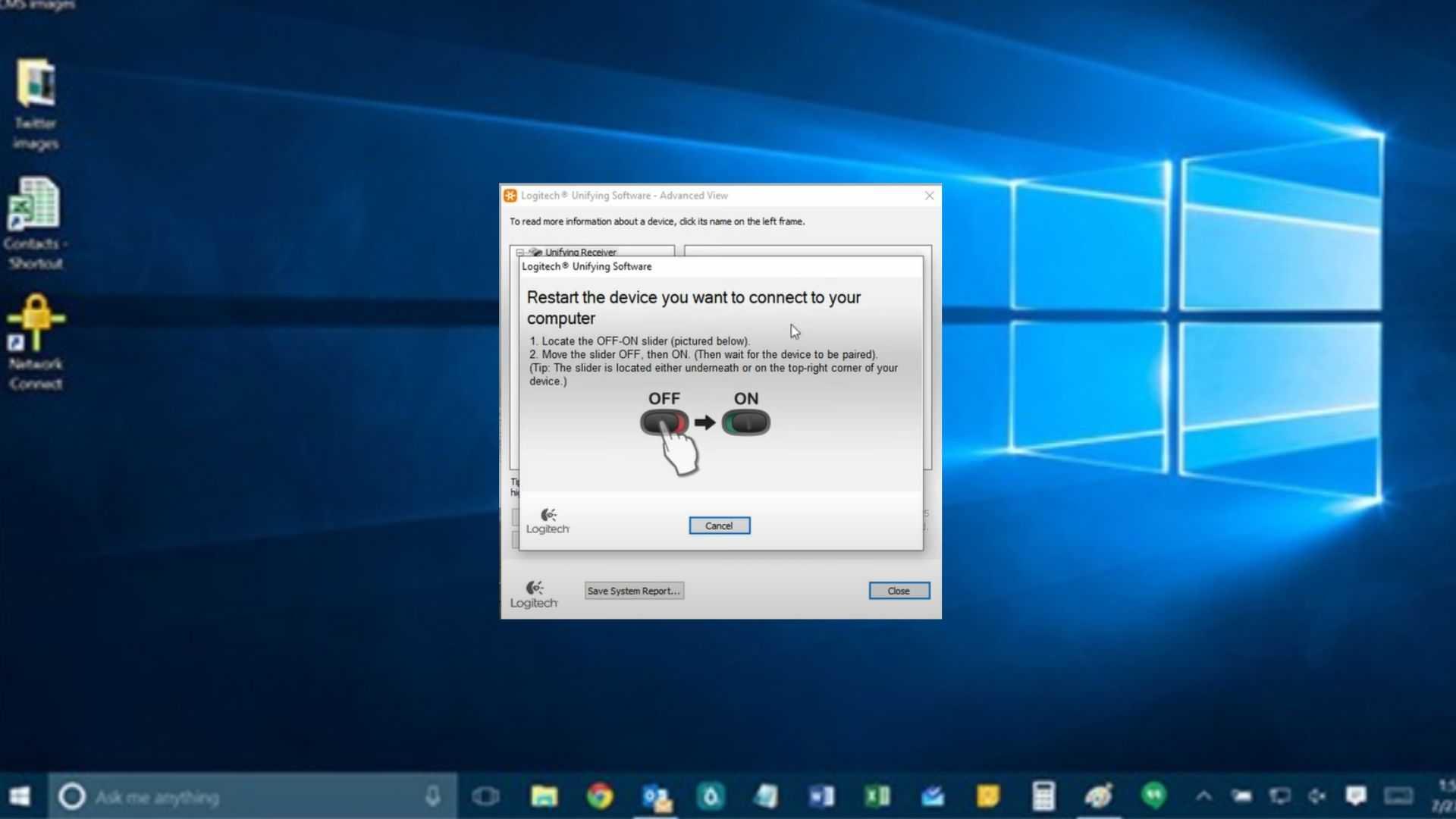 How can you Restore your Logitech keyboard Settings by using Logitech Options Software?
Download the Logitech Options Software on your laptop. Keep in mind that if you don't have the software then, it doesn't work. Make your account and log in to it.
After that options will appear in front of you. Click on "More".
Next, click on "Backups".
If you don't have any backups, then click on "Create A Backup Now".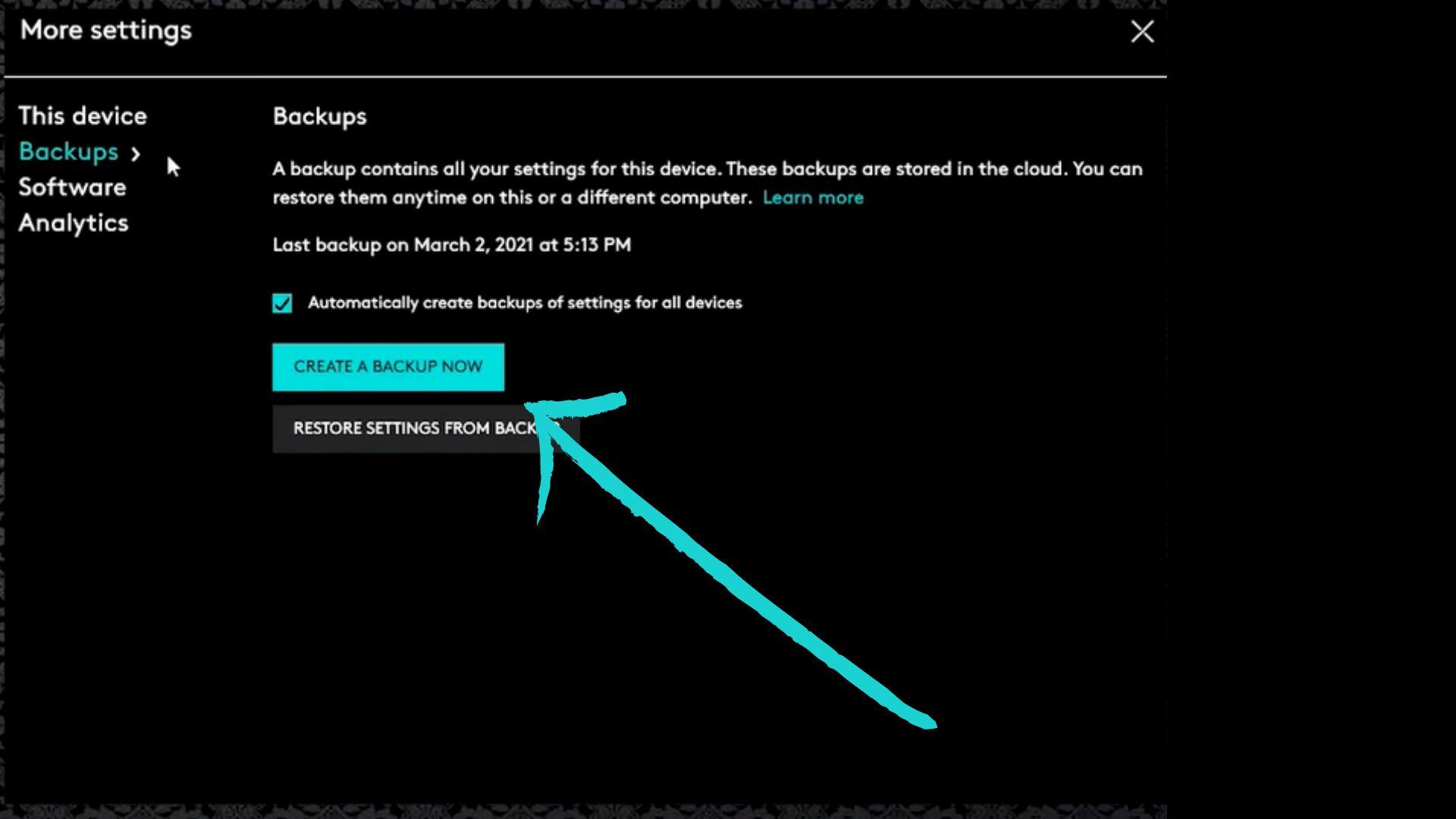 When it is done. Then, you need to open Logitech Option and sign in to your work computer. After that, you need to go and "Restore Settings From Backup".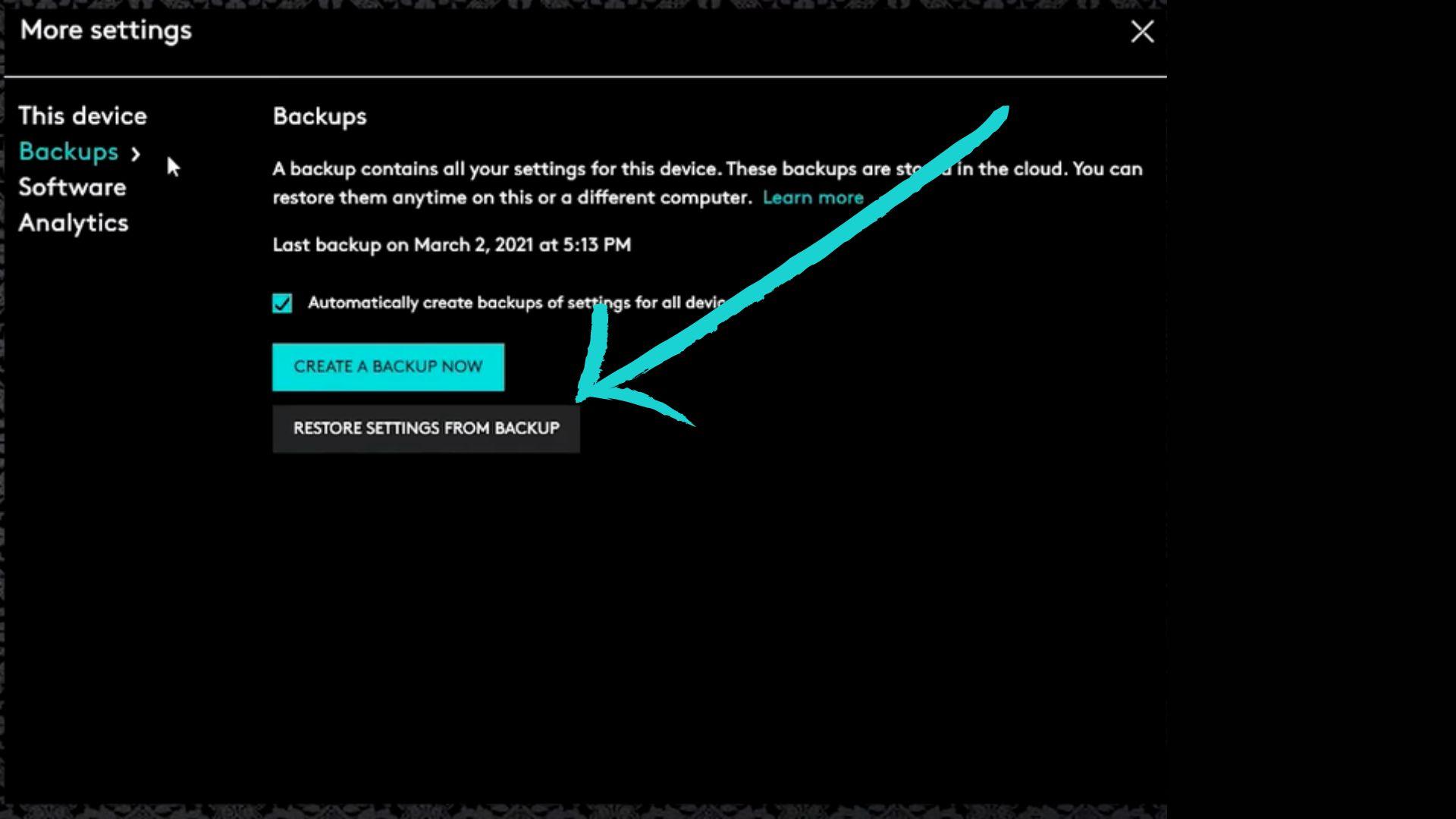 When you click on "Restore Settings From Backup". It will show you all the times that you have backups of all your computers. From this choose the setting to restore. Click on the option which you need a backup and select "Continue".
After you press the button Logitech Company needs to make sure that you want to do that. Click on "Yes, Restore these Settings".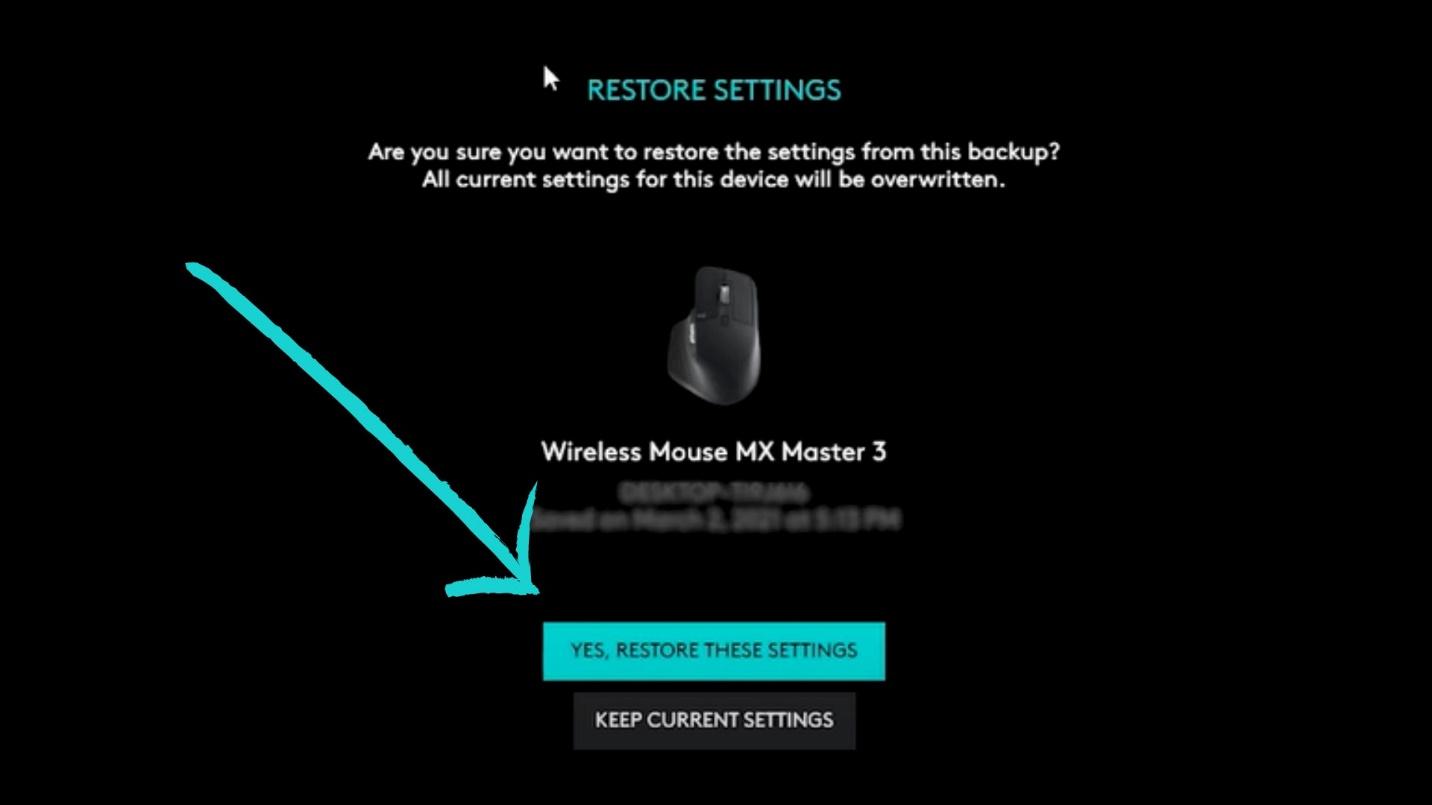 Now, you restore your backup successfully. Press "Continue".
How can you Customize and troubleshoot the Logitech Wireless Keyboard with Logitech Options Software?
Install the "Logitech Options Software" on your Laptop or Window.
Connect your wireless Logitech Keyboard to your "Laptop or Window".
Now, open the "Logitech Options Software" and choose your keyboard device from the list.
Select "Advanced" click on "Reset Setting" and follow the steps to reset your Keyboard setting.
Moreover, if your Logitech keyboard reset default is not still solved. Then, try to update your firmware.
To update your firmware, click on the "Firmware Update" option from the "Advanced" Tab.
Why did my Bluetooth Keyboard stop working?
Sometimes the receiver gets out of sync with your wireless keyboard device. It may cause a problem and stop you from working. Now, you need to resync the entire setup of your keyboard.
The resyncing setup is too easy. You just need to find out the "Connect Button" in your USB Receiver. After finding it, press the connect button on your keyboard. The USB receiver flashes light should stop working.
How do you get your wireless Logitech keyboard to work?
First, you need to put your battery into your wireless keyboard.
Now, insert the unifying USB Receiver into the USB Port.
Turn On your Wireless Keyboard.
Wait till your wireless keyboard pairs with your PC.
Test your wireless Keyboard.
Frequently Asked Questions:
Q. How do I reset my keyboard to factory settings?
For the Logitech keyboard reset default setting, you just follow this quick method. Press these two Keys at the same time:
Fn Key
Space Bar
Hold them for 3 seconds.
Here you go. You complete your reset factory setting and your keyboard looks like it as soon as you plug it in.
Q. Where is the Logitech reset button?
To find out the reset button look at the bottom of your device. Turn on the Power Position. Now, look beneath the power button to find the reset button. If you find it, then press it for at least 5 seconds to reset your device.
Q. How do I reset my Logitech wired keyboard?
If you use a Logitech wired keyboard.
Then, the first thing you need to do is unplug your device and wait for 30 seconds.
Before you are going to plug the device in again, press ESC Key and your Logitech keyboard light starts blinking.
Moreover, if you use a wireless keyboard, then you don't need to unplug it.
Q. How do I reset my Logitech keyboard case?
To reset your Logitech Keyboard case, follow these steps.
Take your Logitech keyboard case.
Put your one finger on the "Sleep Wake Button" and your other finger on your "Home Button".
Now, press both buttons and hold them until you see the device logo on your screen.
Once the logo shows up you are going to let go of both buttons at the same time.
Moreover, when it reboots and comes back up then try your keyboard again and your Logitech keyboard case is reset.
Final Words:
You can use various ways for the Logitech keyboard to reset the default. The resetting of your Logitech keyboard is important sometimes because your keys are malfunctioning. When you do the resetting it will take the keyboard back to its default setting. Moreover, it can restore and customize all the settings of Logitech.
Additionally, as the resetting reasons are not similar, the procedures are not the same. Sometimes, the issue might be because of resetting your keyboard settings and related to software. That's why resetting the factory default will solve the problem.
For more information visit techbusinesinsider.com