Interview Preparation: Tips and Techniques for Acing Job Interview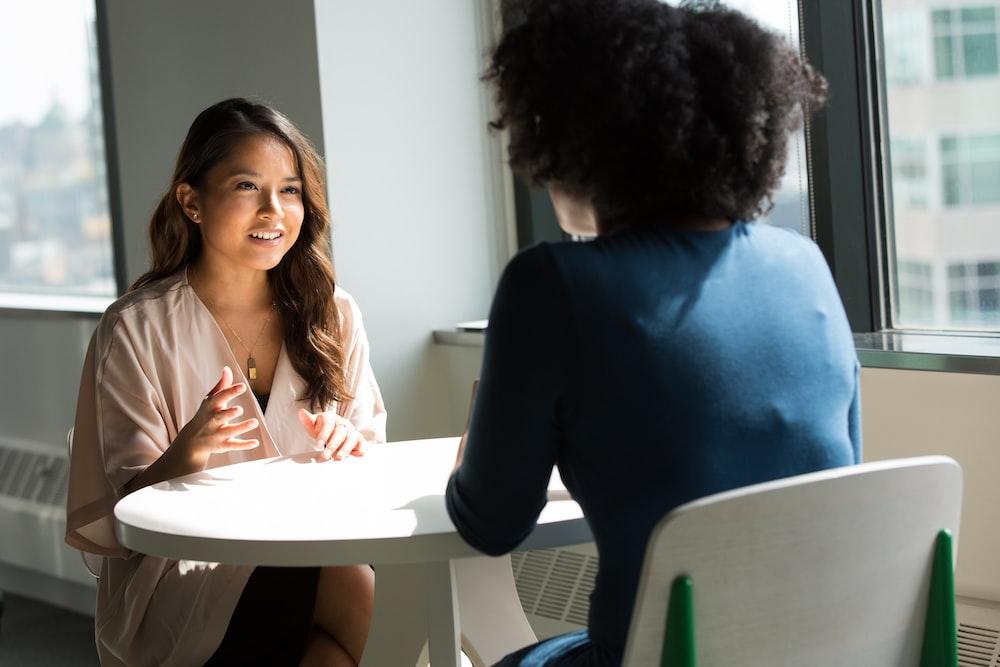 Lasting between 30 and 90 minutes on average, acing job interview is not an easy or relaxing exercise! Like many candidates, you may feel stressed during an interview. That's the first reason why it's useful to practice beforehand.
Managing interview stress and anxiety involves determining precisely how your objectives and professional skills match the position the recruiter is looking to fill. Here are 5 tips to help you get to the interview with confidence!
5 tips for a successful job interview
At an interview, everything counts. You need to take care of your speech as well as your physical appearance. The latter influences the recruiter, even unconsciously. That's why it's always best to dress "neutrally". In case of doubt, a suit for men, or an equivalent outfit for women, is the best choice. You can find out about the dress code of the places where you'll be working, by surfing the Web or gleaning information from professionals in your target sector.
Research the company
Practicing common interview questions:
What is the company's recruitment policy?
Why is it hiring?
How many employees does it have?
For example, tie or no tie?
You can find this type of information on the company's website, in job advertisements, on social networks, and so on.
Neither arrogance nor modesty
In a job interview, a presentation is not about demonstrating that you're the best. Nor is it about relativizing your achievements and strengths. Phrases such as "I don't want to sound arrogant, but…" or "I don't want to sound rude, but…" should be avoided. Just be realistic and honest. That's what makes the best impression. You can use phrases like "Project XY was a great success for me. Although time management proved very complicated, I still managed to deliver it on time." Speaking of honesty: don't stray too far from the truth during your presentation. Lies always come out in the end.
Analyze the job description on the job advert
After studying the job description, you're likely to know it by heart! Find all the keywords, analyze the expected skills mentioned, and compare them with your profile: what do you master, what are your weaknesses? You need to be able to justify your weaknesses in an interview while emphasizing your strengths! Are you convinced you'll succeed in this job? Explain why! In this game, a prepared sales pitch is often more effective than improvisation. How does this job fit in with your career plans? What attracted your attention? The job offer is the starting point for working on your interview.
But, wait a minute…let's dream about travels. Everyone wants to be free, mobile and independent in today's high-tech world. Renting a car underage while traveling allows you to fully realize your ambitions.
With rental24h.com, you have the option to rent a car usa under 21 if you pay what's known as a "young driver's fee". In the USA, anyone between the ages of 21 and 24 is considered a young driver. Here, any car rental USA under 21 offers cheap rates for young drivers, for which the surcharge is already included.
Anticipate trick questions
If you prepare well for your interview, no question will ever be a trap. Nevertheless, some recruiters like to ask so-called trick questions to try and throw you off balance. The recruiter is not looking to question your fundamental abilities, but rather to test your repartee, motivation and listening skills.
It's always best to have questions for the recruiter, as this is a real sign of interest in the position. You can ask questions about the company culture, for example, or the criteria chosen to judge the employee during the trial period. On the other hand, avoid starting with questions about salary, benefits or vacations the company offers.
Bonus tip
Finally, be sure of yourself! Remember to look the recruiter in the eye, not to stare or challenge him/her, but banish the evasive look. There's only one step between arrogance and self-confidence.
You now have all the keys to a successful job interview. Once again, limit stress by visualizing pleasant things before the interview, breathe deeply and be yourself.